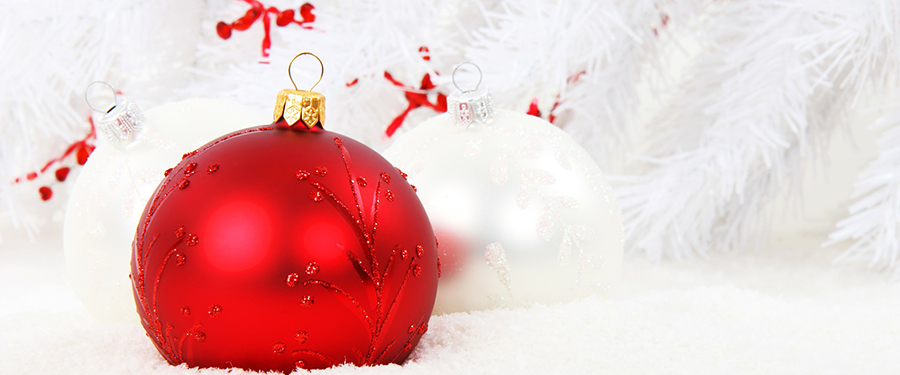 If you're looking for fun and different winter or Christmas events, there are plenty around the Fresno area. Here's a look at just a few of the things you can enjoy without venturing too far afield!
An Irish Christmas
December 19, 2019
7:00 PM PST
Visalia Fox Theatre, 300 W. Main St., Visalia, CA 93291
For a completely new Christmas experience, head south to Visalia and take a journey through Christmas in Ireland—with spectacular dance, singing and Irish traditional music celebrating the international spirit of the holiday season! Enjoy an evening that sparkles with life and a bit of magic from an award-winning cast! This is a great family event! Also, VIP Meet & Greet tickets are available for this show. Each VIP ticket includes a premium orchestra seat, one merchandise item & access to pre-show meet & greet reception. Click here for more information and tickets.
Holiday Market
December 8, 2019
1:00 PM to 5:00 PM
Kings River Winery, 4276 South Greenwood Avenue, Sanger, CA 93657
Get into the spirit at the Kings River Winery's annual Holiday Market on Sunday, December 8th. Regardless of what the weather is like outside, you can sip and shop with a variety of local vendors in a comfortable indoor setting. Admission is free and wine will be available for purchase. It's a great opportunity to do last-minute Christmas gift shopping for that "hard-to-shop-for" person on your list!
Breakfast with Santa
December 7, 2019
9:00 AM to 11:00 AM
Dave & Buster's, 212 East River Park Circle, Fresno, CA
What kid wouldn't want to have breakfast with Santa? Dave & Buster's in Fresno makes it possible. The breakfast buffet menu includes scrambled eggs, sausage, bacon, roasted potatoes, bagels with cream cheese, waffles, orange juice, soda, coffee, and tea.
You can also purchase a $10 power card for Ticket Games and Unlimited Video Game Play (non-ticket games). Kids can meet Santa and there will also be face painting, crafts, photos and more! Contact Julia Johnson (julia.johnson@daveandbusters.com ) with any questions.
Hanford's 2nd Annual Ugly Sweater Pub Crawl
December 21, 2019
4:30 PM – 9:00 PM
Downtown Hanford, CA 93230
We've all got them . . . those ugly Christmas sweaters that we've kept all these years. Now you can put them to good use when you head down to Hanford for their 2nd Annual Ugly Sweater Pub Crawl. This adults-only event sold out early last year. Your ticket will give you no cover charge at all locations plus great drink and food specials with your wristband. There will be contests, games, caroling, and different atmospheres at all locations. Enjoy drink specials at Hop Forged Brewery, Lush Fine Wines & Beer, Fatte Albert's Pizza, Huggy's, Sequoia Club, and The Brewhouse Grill. There will also be food specials at The Brewhouse Grill and Fatte Albert's Pizza. For tickets, click here.
Nate Butler's 27th Annual Mmm-Mmm Christmas
December 13, 2019 9:00 PM through December 14, 2019 12:00 AM
Fulton 55, 875 Divisadero, Fresno, CA 93721
Come sing Christmas Carols, guided by your host Nate Butler! The lyrics will be projected overhead, so you have no excuse not to join us in singing holiday songs. We'll also watch classic Christmas TV Specials, make ornaments for the Christmas tree (crafts materials are provided), and indulge in much holiday cheer! This is a 21+ event. Click here to purchase tickets ($3-$4) and to secure your spot on the Island of Misfit Toys!
Vineyard Farmers Market
Wednesdays and Saturdays through December 25, 2019
3:00pm - 6:00pm Wednesdays and 7:00am-12:00pm Saturdays
Vineyard Farmer's Market Association 100 W Shaw Ave, Fresno, CA 93704
It may be the holiday season, but it's still Farmers' Market season, and Vineyard Farmers' Market offers the freshest locally grown produce available weekly. All participating growers farm within a two-hour drive of the market—most within a 60-mile drive—and operate small family farms in Fresno, Madera, and Kings County and are active in their local communities. If you enjoy truly fresh food and want to support local farmers, this is the place for you!
Image by PublicDomainPictures from Pixabay