Kitchens are a fascinating blend of form, function, and lifestyle, and emerging 2024 kitchen design trends reflect this.
According to data collected by the National Kitchen & Bath Association from industry professionals, here's what will be trending in 2024 kitchens.
Top 7 Kitchen Design Trends for 2024
Islands
No longer just an additional work surface, a kitchen island is also a gathering spot and a place to sit down and eat. It's also a design focal point and a great place for a statement color.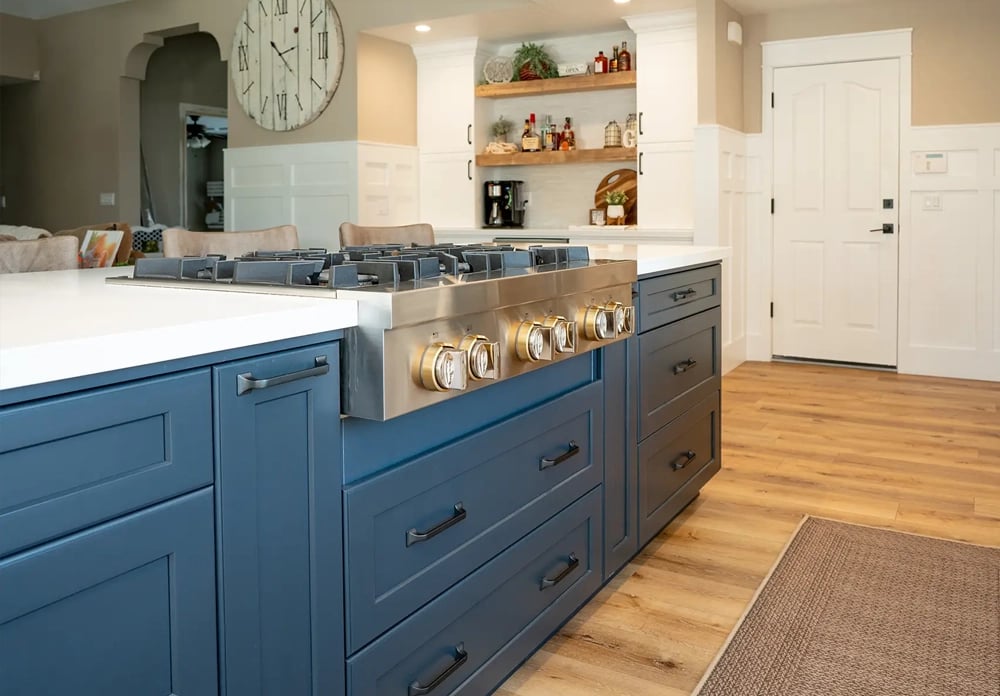 Dedicated Beverage Areas
These areas give you a place to prepare coffee, tea, smoothies, shakes, or cocktails as well as to store wine, beer, or other cold drinks. These spaces can include their own sinks, water dispensers, under-counter refrigerators, ice makers and freezers, or anything else you can imagine for creating your beverages of choice.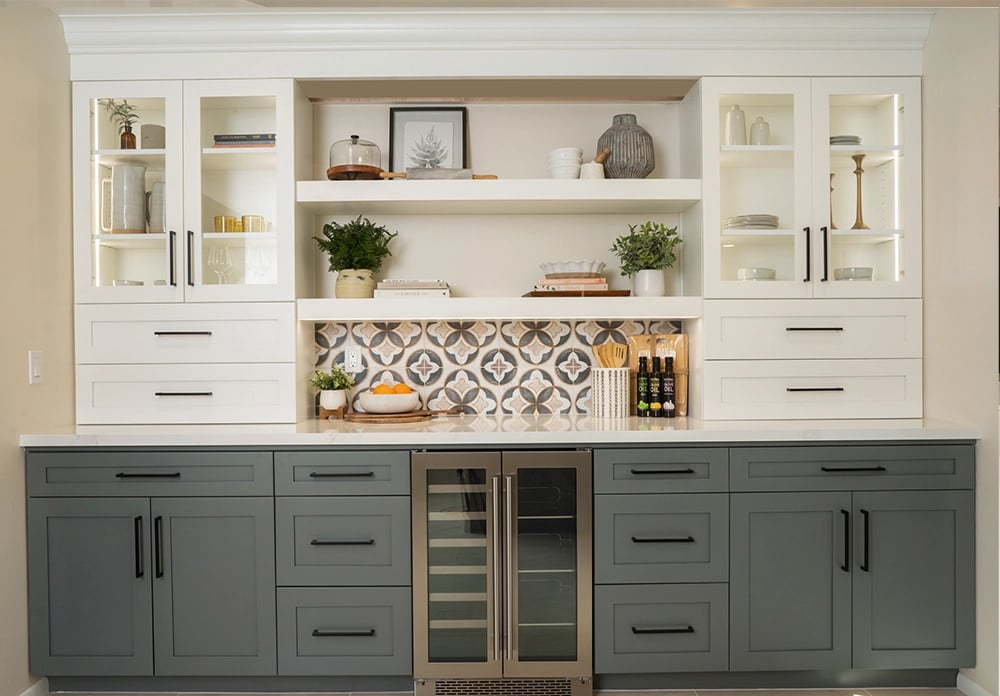 Wood Cabinetry
Cabinets showcasing wood's natural beauty are making a comeback over the white that's been the popular choice for so many years.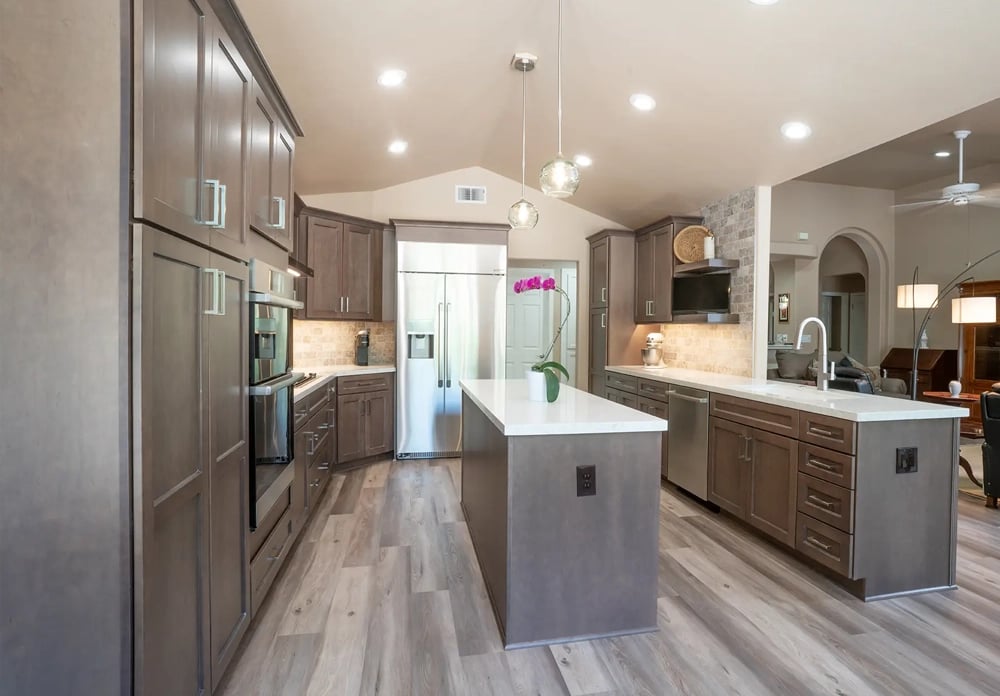 Layered Lighting
A well-done lighting plan can dramatically alter the ambiance in your kitchen. Different types of lighting serve different functions. A well-designed kitchen includes many kinds of light, layered to both support basic tasks and create ambiance. For example, consider task lighting above work areas to illuminate prep and cooking surfaces, decorative statement lighting over kitchen islands for stylistic flare, nighttime safety lighting, as well as under-counter, toe-kick, or in-cabinet lighting for ambience.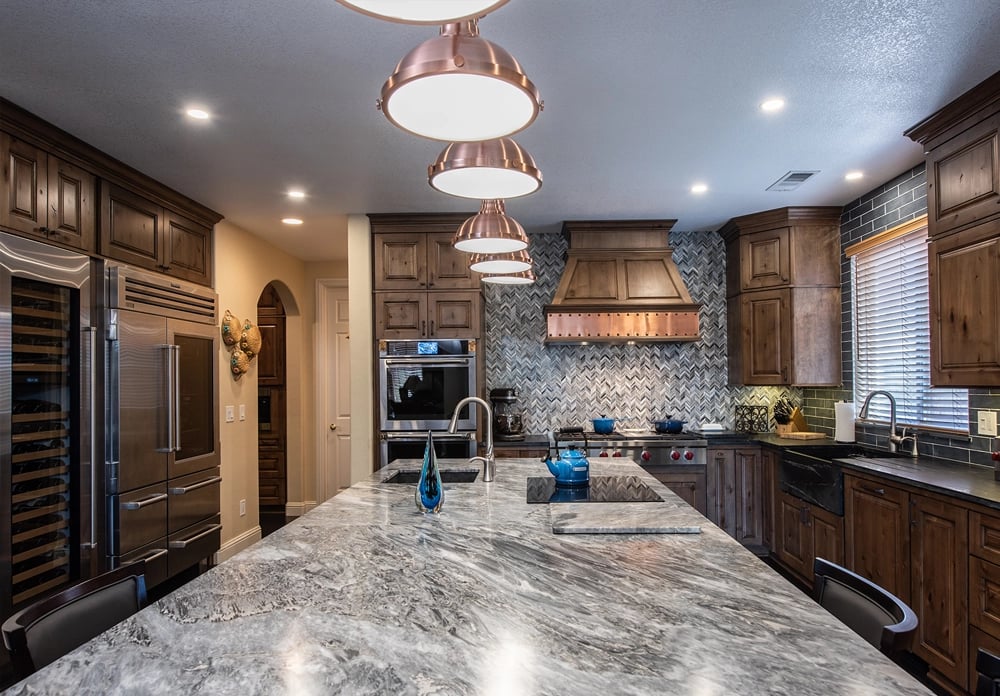 Green Color Palette
Used in walls, cabinets, or tile, shades of green will be trending in 2024.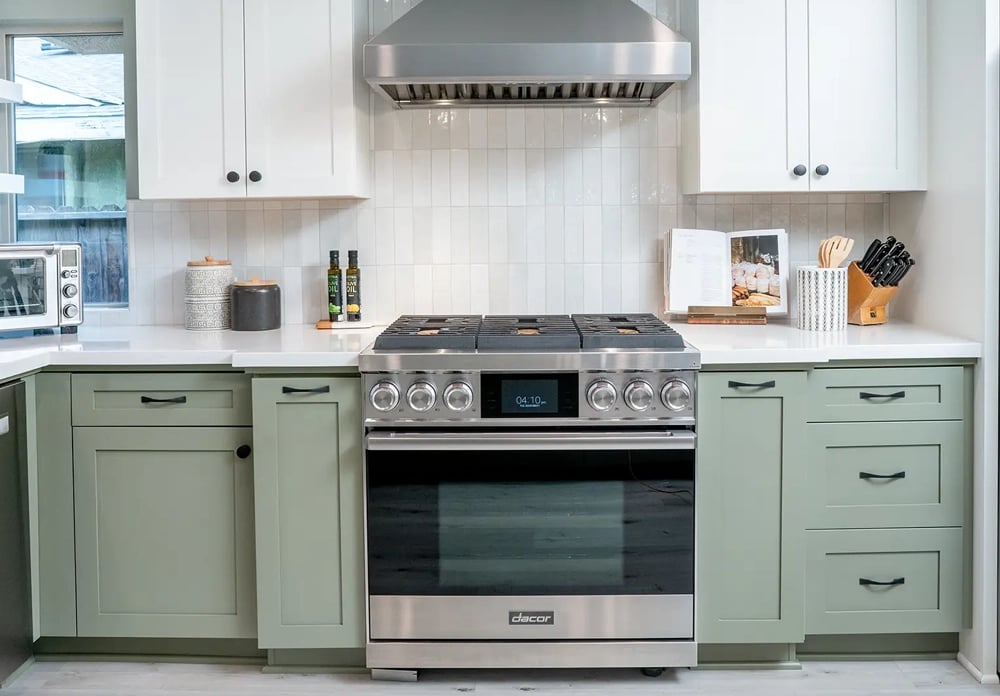 Gold Accents
Gold is expected to be the top metallic of choice for kitchen faucets, with finish choices available in matte, brushed, and satin. Also look for gold accents in lighting fixtures, hardware, and even sinks.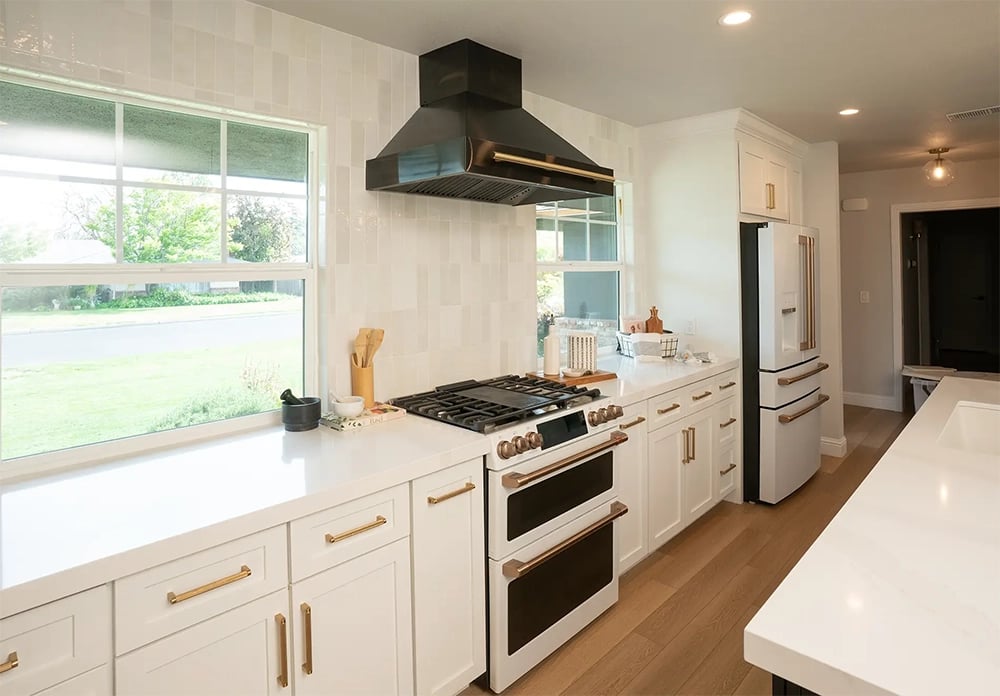 Pantries
Options to consider for pantries include walk-in, butler, and built-in styles. In any of these styles, customized storage solutions are important. For example, deep drawers, customizable drawer dividers, spice storage, partitioned cabinets, open shelving, and recycling centers are popular pantry elements.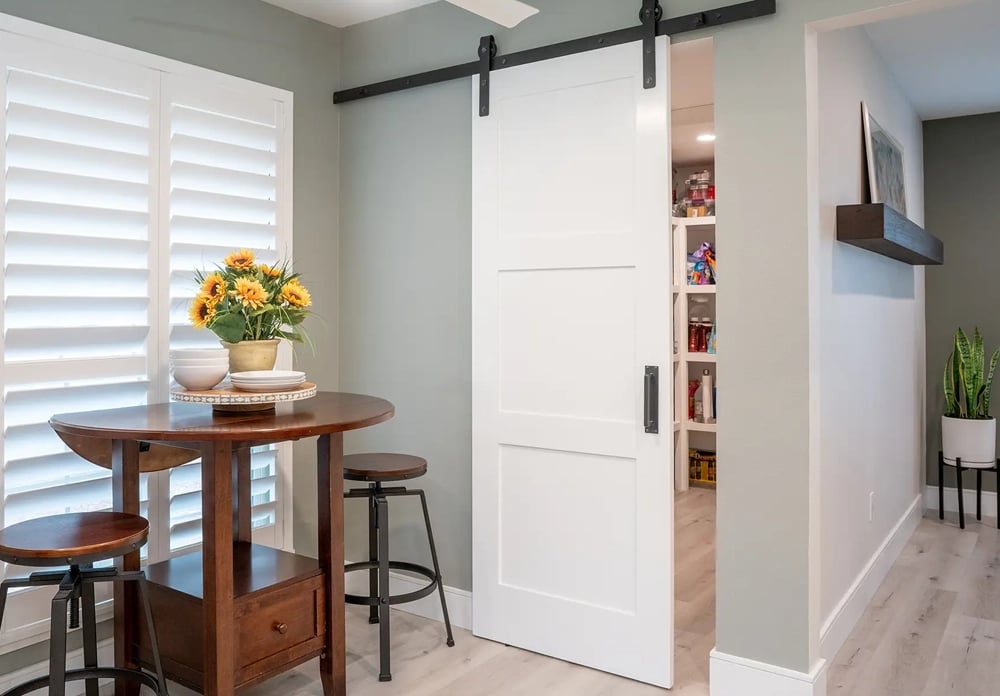 Get Professional Help to Incorporate any of These Trends into Your Kitchen
If your kitchen needs an update, considering these trends can help focus your vision and help you stay ahead of shifting popular aesthetics. . Some of these trending design options add functionality, while others change how a space looks and feels. While trends can help guide you, it's important to consider the style of your home, your own personal preferences, and your budget. No matter what you choose to incorporate, every choice should support how you want to feel and experience this important space in your home.
Kitchen design choices can be overwhelming, but they don't need to be when you have an expert guiding you through the process.
Imagine Remodeling is here for you with in-house design and production teams to help you transform your kitchen into a space you'll love to be in.
We invite you to call (559) 365-6542 or click here to use our convenient online form to request a free consultation today.
In the meantime, you might find the kitchen projects in our Fresno Remodeling Gallery inspiring and fun to look at.