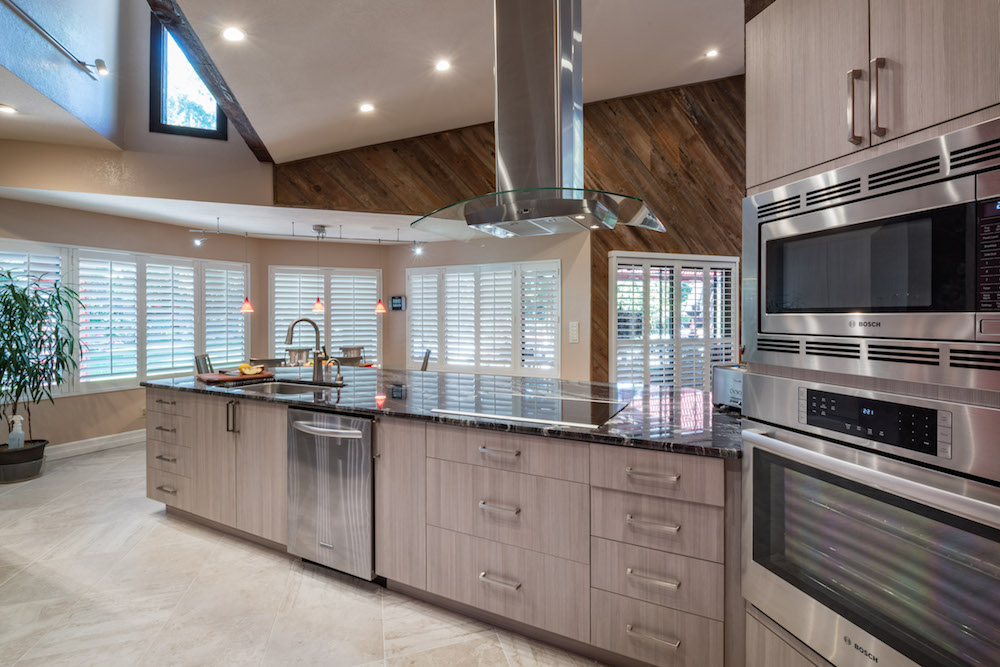 The kitchen is the heart of most of the life that happens in a home. Regardless of what your lifestyle is a lot of activity happens in the kitchen from cooking, eating, entertaining, or spending time with the family. The kitchen seems to be the gathering spot for getting together and spending much of our time with family and friends so it is the one place that needs to be both functional and beautiful. Here are three of the top tips that you should keep in mind as you are designing an effective kitchen layout for your home:
Don't Obstruct Access to the Kitchen Triangle.
The sink, stove, and refrigerator is referred to as the kitchen triangle. It is the area that has the greatest amount of activity and requires careful planning. Keep in mind that of these three areas, the sink will have the most action around it so it should have easy access. Regardless of your kitchen size or layout (L-Shaped, Galley, U-shaped, or Island Style) you should ensure that the work triangle not be less than 10 feet and no greater than 20 feet. It the area is too small people will trip over each other, and if the area is too large preparing meals could be very tiring.
Keep Storage Space in Mind.
Kitchen contain a lot of stuff. Be sure to make a list of the items you'd like to keep handy (small appliances and cutting boards as an example). Prepare for adequate cupboard and counter space to keep things tidy and functional.
Lighting Is Critical.
The kitchen is the one room lighting is extremely important. It's not only a matter of design, but also a safety concern. There are generally three types of lighting: general lighting for overall illumination, task lighting, and accent lighting. For a kitchen space to work establish these three areas and choose lighting that will adequately enhance the space through function and beauty.
Taking over a kitchen design project on your own may save you money in the short term but it can also cost you quality, time, and satisfaction. There are some jobs that should be left to the professionals...the kitchen is one of them. Work with the professionals of Imagine Remodeling to ensure you get the professional guidance you need to create the kitchen of your dreams!