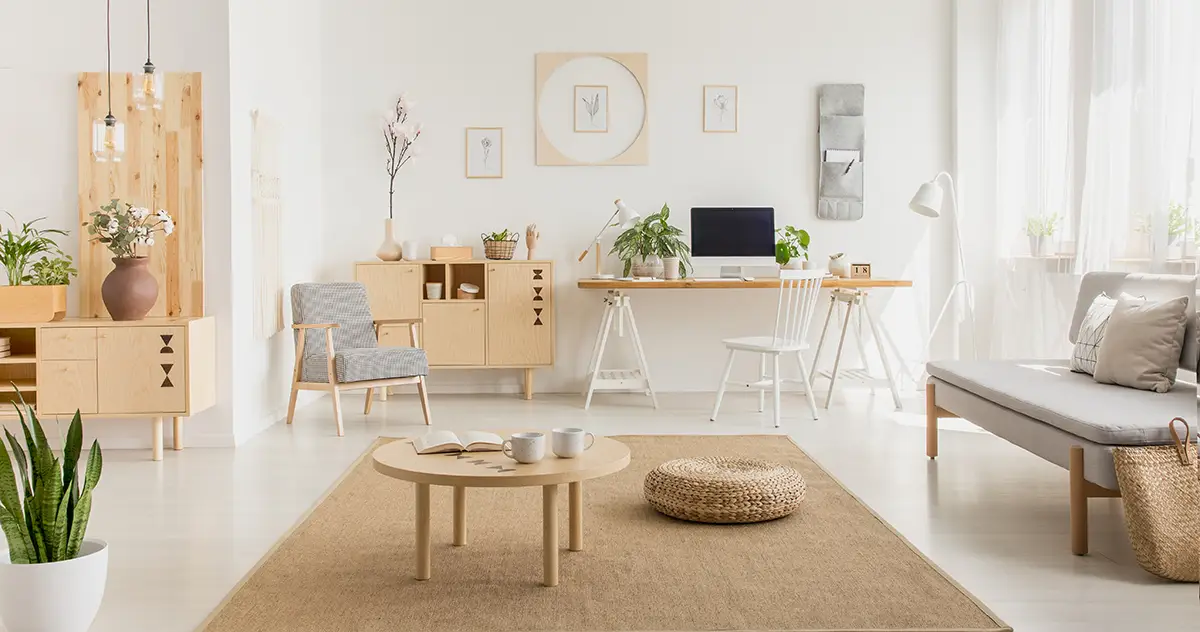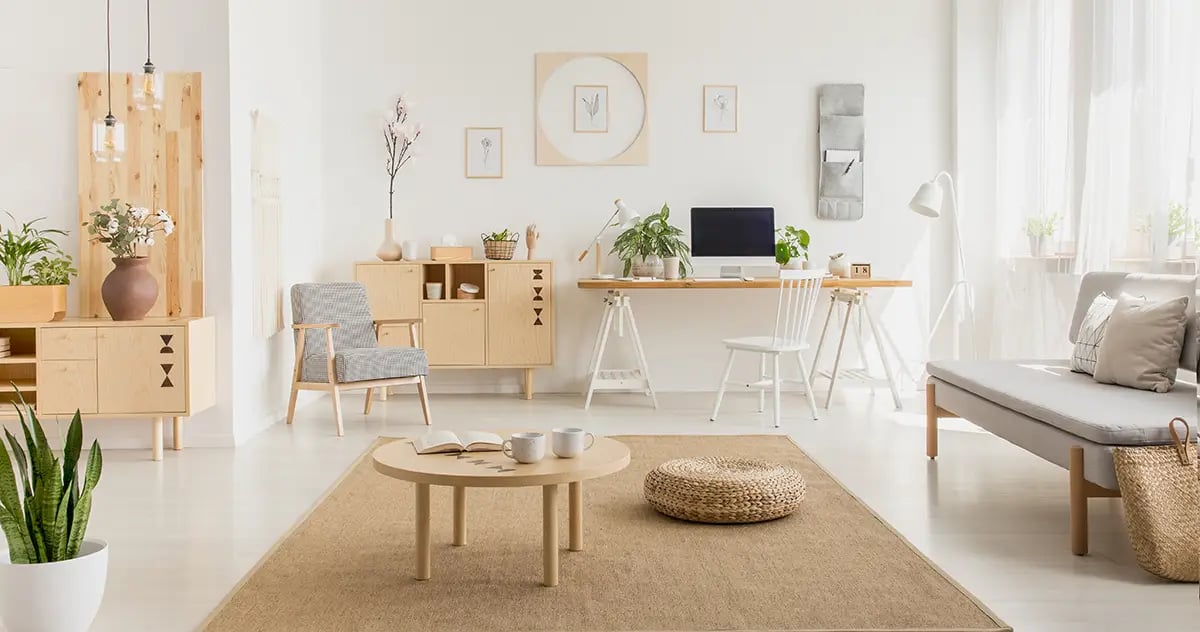 In striving to be productive — both personally and professionally — have you ever considered how interior design affects productivity? It's often overlooked, but the way a space is designed and arranged can significantly influence your mindset, focus, and overall efficiency, both personally and professionally.
So, let's explore how well-designed spaces can enhance your productivity …
Your Physical Space Affects Your Mental State
Interior design affects productivity because it has such an impact on your mental state. The layout, design, and overall atmosphere of a space can set the stage for a productive mindset.
Creating a positive and inspiring environment through good interior design can lead to increased motivation, reduced stress levels, and improved overall well-being, all of which are essential components of enhanced productivity.
Remember, interior design is not a one-size-fits-all approach. Each workspace should be tailored to meet the specific needs of the person using it. The key is to create a space that aligns with your unique needs and goals.
This is true for both your personal workspace as well as the interior design of a company or organization and its employees.
Thoughtful interior design can lead to improved focus, motivation, and a more fulfilling work experience. When you create an environment that supports the right mindset, you can unlock your fullest potential and productivity.
How Can Interior Design Improve Productivity
The Psychology of Design
Human beings are naturally drawn to aesthetically pleasing surroundings, and being in a space with visual appeal is calming and enjoyable.
Color schemes, lighting, and overall ambiance make a difference to your mood and focus. For example, incorporating natural light and neutral colors can promote a calm and soothing atmosphere, whereas vibrant colors can evoke creativity and energy.
Space Planning
Efficient space planning is a fundamental aspect of interior design that can greatly affect productivity. Planning furniture appropriately for the size and layout of your workspace is crucial to maintaining productivity and comfort. Making sure your furnishings are scaled proportionally (aka, not too big or too small) will decrease physical and visual clutter and improve overall well-being. A well-organized and clutter-free workspace not only enhances functionality but also reduces distractions and mental fatigue.
Additionally, creating designated zones for completing specific tasks, and optimizing the flow of movement within a space can help you streamline work processes and improve your overall efficiency.
Comfort and Well-Being
Your physical comfort in a space also can have an impact on your productivity. Comfortable seating, proper ventilation, and good acoustics all can contribute to a healthy and focused environment.
Additionally, things like ergonomic chairs and adjustable workstations promote good posture and reduce physical discomfort, allowing you to concentrate on tasks for longer periods without distractions.
Noise Control
Noise can be a major block to productivity. Noise can be distracting, and it can increase your stress levels.
Interior design can address this issue by implementing sound-absorbing materials, such as carpets, curtains, or acoustic panels. By minimizing noise and creating a more peaceful work environment, you'll be able to concentrate better and achieve higher levels of productivity.
Collaborative Spaces
Effective communication and collaboration between team members can be vital for optimal productivity in many professional work environments. Thoughtful interior design can facilitate these interactions.
For example, you can consider strategically incorporating collaborative spaces, such as open-concept areas, meeting rooms, or breakout zones. These well-designed collaborative spaces can encourage teamwork, idea-sharing, and creativity, fostering a culture of innovation and productivity.
If you rely on remote connectivity for collaboration, appropriate interior design can help you plan the correct electrical and low-voltage wiring necessary for reliable tech features.
We invite you to consult with the interior design experts at Imagine Remodeling to further explore how you can use interior design to optimize your productivity.
Call (559) 365-6542 or click here to use our convenient online form to request a free consultation today.