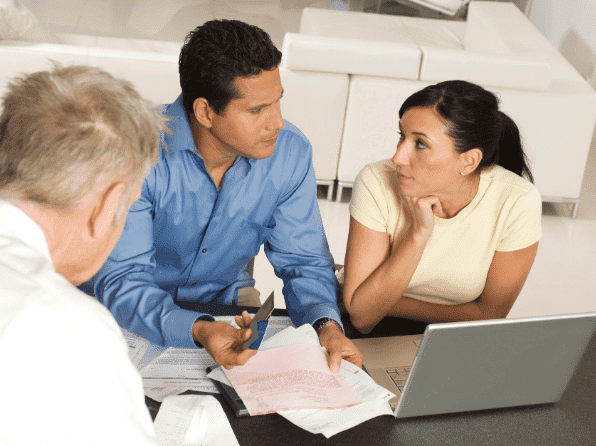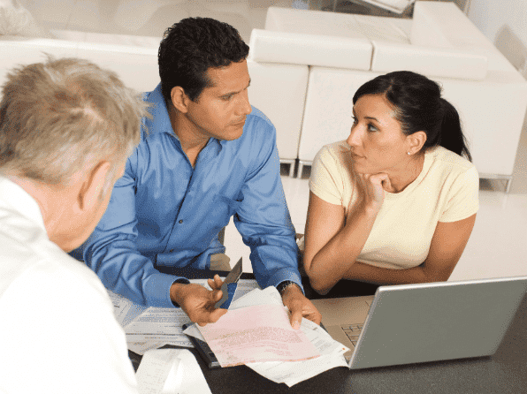 If the time to remodel your home has come, no doubt you have two main questions on your mind. First, how much will my remodel cost, and second, how will I pay for it?
Creating a budget for your home improvement project in Fresno, California, is a nuanced process as you search for the balance between assessing how much custom home remodeling realistically costs and what you can afford. You won't know the exact price of your project until you've completed design plans and worked out a contract with your home remodeler.
However, before you can start designing your project, you need to establish how much you want to spend, especially your maximum price.
How to Pay for a Home Remodel
As you work on your preliminary budget for your bathroom or kitchen renovation or a whole home makeover, it's time to critically evaluate your financial situation. It's also important to assess what funding sources are available to you in California, as well as which are preferable based on your personal circumstances. Here is a brief look at some of the best ways to finance home improvements in Fresno:
1. Personal Savings
As with most investment, the more you can pay out-of-pocket for your home renovation, the better. You don't have to worry about accruing interest or paying back the money. However, consider the overall estimated expense of your project and how long it will take, as well as other personal and professional factors. You don't want to drain your savings on remodeling costs to the point that you don't have reserve funds for emergencies or other potential life events.
2. Home Equity Lines of Credit
Getting a loan to remodel a bathroom, upgrade your kitchen or renovate your whole house isn't an imprudent decision, but you should be familiar with the distinctions between different types of financing before selecting which one is right for you. One of the most popular types of financing for residential improvement projects is a home equity line of credit (HELOC), which is a type of secured loan that is backed by the value of your home. You are given a revolving line of credit, similar to a credit card, that you can draw from when you need it. That's why HELOCs are often considered desirable for large or ongoing home improvement projects. The one caveat for a HELOC is that you must have enough equity in your home to qualify, which means the value of your house in Fresno should be higher than what you still owe on your mortgage.
3. Home Equity Loans
Home equity loans are similar to HELOCs in that they also use your house as collateral. In contrast, you are offered the funds in one lump sum, which gives you less payment flexibility than you have with a HELOC. On the flip side, you're also less susceptible to market fluctuations. As with a typical loan, you are given a repayment plan spread out over a set number of months or years. If you are confident about how much your Fresno renovation project will cost overall, home equity loans are a good way to go since you'll get the financing upfront.
4. Home Improvement Loans
Unlike HELOCs and home equity loans, home improvement loans are unsecured personal loans you can get from a bank, credit union or even an online lender. You don't have to use the equity of your home as collateral; instead, you are approved for a certain amount and a set interest rate based on your credit score and the terms you've agreed upon with the lender. Once approved, the money may be deposited into your bank account within a day or two. Home remodel loans are especially suitable for small to midrange projects, because they tend to be in smaller amounts and have shorter repayment schedules.
5. Mortgage Refinances
In some cases, you can refinance your home, which gives you a new interest rate. Additionally, if your new loan is bigger than your existing one, you can use the difference to put toward the cost of a kitchen remodel or home renovation. There are a few important things to consider before going this route. First, you'll have to pay for an appraisal, as well as taxes, origination fees and other closing-related costs. Also, it's likely you will be extending the life of your loan.
6. Credit Cards
For smaller projects, such as installing a new closet or replacing your windows, you can also use a credit card. If you get a new line of credit with a 0% introductory APR and you're able to repay your expenses promptly, you can potentially fund your project without interest. Additionally, some credit cards come with great perks and rewards for users. There are also risks associated with relying on credit for a lengthy or major home remodel, particularly exorbitant interest if you can't pay back the full amount in the designated period.
7. Government Loans
Lastly, you may qualify for a government loan to help finance your home improvement. For example, the U.S. Department of Agriculture Rural Development's Section 504 Home Repair program provides loans to low-income homeowners in California to improve, repair or modernize their homes. The program also distributes grants for elderly homeowners to remove health and safety hazards at their residences. Currently, California is participating in a pilot program that increases the program limits, which means there are loans available up to $40,000 (up from $20,000) and grants available up to $10,000 (up from $7,500). There are also various types of home renovation loans backed by the U.S. Department of Veterans Affairs (VA). Eligible military personnel, reservists and veterans can borrow VA home improvement loans to refinance their home and include remodeling costs in the loan amount while enjoying no down payment, minimum credit score or mortgage insurance.
Choosing How to Pay for House Renovations in Fresno
As you're planning your home remodel in Fresno, it can be helpful to speak with a financial advisor or your primary bank or credit union to discuss your funding options and the various pros and cons. Your remodeling contractor can also provide you with insight on the costs associated with bathroom, kitchen or whole home remodeling. At Imagine Remodeling, we prioritize transparency and communication to help you accomplish your renovation goals within a budget that works for you.