Dec 03, 2019
Comments Off on

How to Prepare Your Home for the Holidays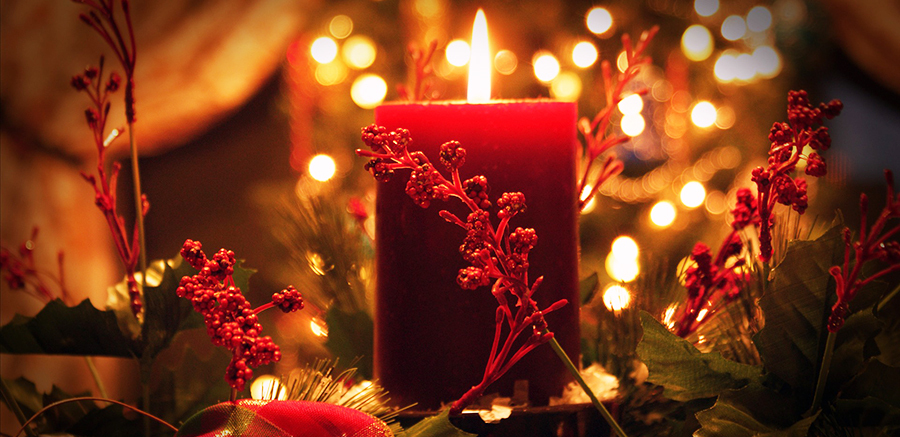 Ready or not, the holiday season is almost upon us. The good news is that there's still time to get your home ready. If you're looking for a little help here are some ideas for how to prepare your home for the holidays. To keep things simple, let's focus on two main areas of preparation: Entertaining and décor.
Keep Your Entertaining Style in Mind
For many of us, the holiday involves entertaining our family and friends. Of course, that may look different depending on how you entertain. As you think and plan for your holiday entertaining, think through the size of the gatherings you plan to have. How many people will you host? Then think about where you gather for most of your activities. Will you spend a lot of time in the kitchen? Do you plan to hang out in the family room? Are you planning on overnight guests? Focus your attention on the places it really matters—and keep comfort and convenience in mind. Will you need extra seating? If you're planning on a Christmas tree, will you have to move other things out of the way?
Consider Guest Needs
If you are expecting overnight guests, you'll want to pay attention to your guest room(s) and bathroom(s). Chances are good that you don't spend a lot of time in those rooms, and that can make it easy to overlook the condition of bed linens, towels, pillows and the like. Take a closer look at those things a few weeks ahead of time to make sure they're in good shape. You might even want to use "seasonal" towels and washcloths in your guest bathroom to give them a festive look. It's more important to make sure your guests feel comfortable than it is to amaze them with your decorating skills!
Delightful Décor
There is, however, something special about holiday decorating. It sets a completely different tone for your whole home. As you think about decorating, consider what's important for your family during the season. Perhaps you have family memories you want to highlight. The holidays are a great time for that.
As the song says, "'Tis the season to be jolly," but 'tis also the season to be simple, and sometimes, when it comes to décor, less is more. Clutter doesn't make people feel comfortable, so you might want to pick a single theme (it could be color, lights, or a winter theme such as snow or Santa). If you still want some variety, you can have different themes for different rooms. Don't feel that you have to haul out every holiday decoration you have. Create an alluring atmosphere, but don't suffocate your home with holiday cheer.
Make Some Temporary Changes
For the holiday season, you may want to move some furniture or other decorations to accommodate your holiday decorations or to create the extra space needed for extra guests in your home. That might mean moving a recliner to the basement for a few weeks because it will allow you to have space for two chairs in the family room.
Think About Some Permanent Changes
As you prepare for this holiday season, you may want to consider more permanent changes for future holiday celebrations. Are there things you'd like to change about the layout of your home (specifically: kitchen, family room, basement) that will make future holiday gatherings even more comfortable and enjoyable? Maybe decorating for the holidays will make you think about the need for extra storage. Or you might want to begin gathering ideas on how to turn your current kitchen into one that better lends itself to entertaining. Or you may simply want to create a more efficient kitchen.
We hope you enjoy your holiday season! If you need ideas or inspiration for making your Fresno home even more hospitable and enjoyable, we'd love to help you in the coming year.
Image by TizzleBDizzle from Pixabay