Nov 21, 2022
Comments Off on

Remodeling a Shower: A Guide to Costs, Ideas and Things to Remember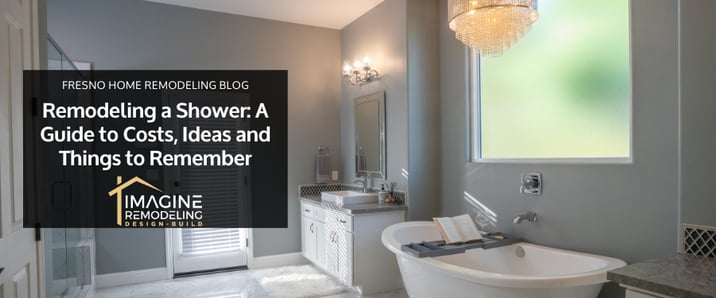 Is a shower makeover part of your Fresno bathroom remodeling plans? Updating your shower or turning your current tub into a luxurious shower refreshes your tired bathroom and may even increase the value of your home. Before you can proceed with your plans, you'll need to think about remodeling costs and the features you'd like to add to your new shower.
Remodeling a Shower Guide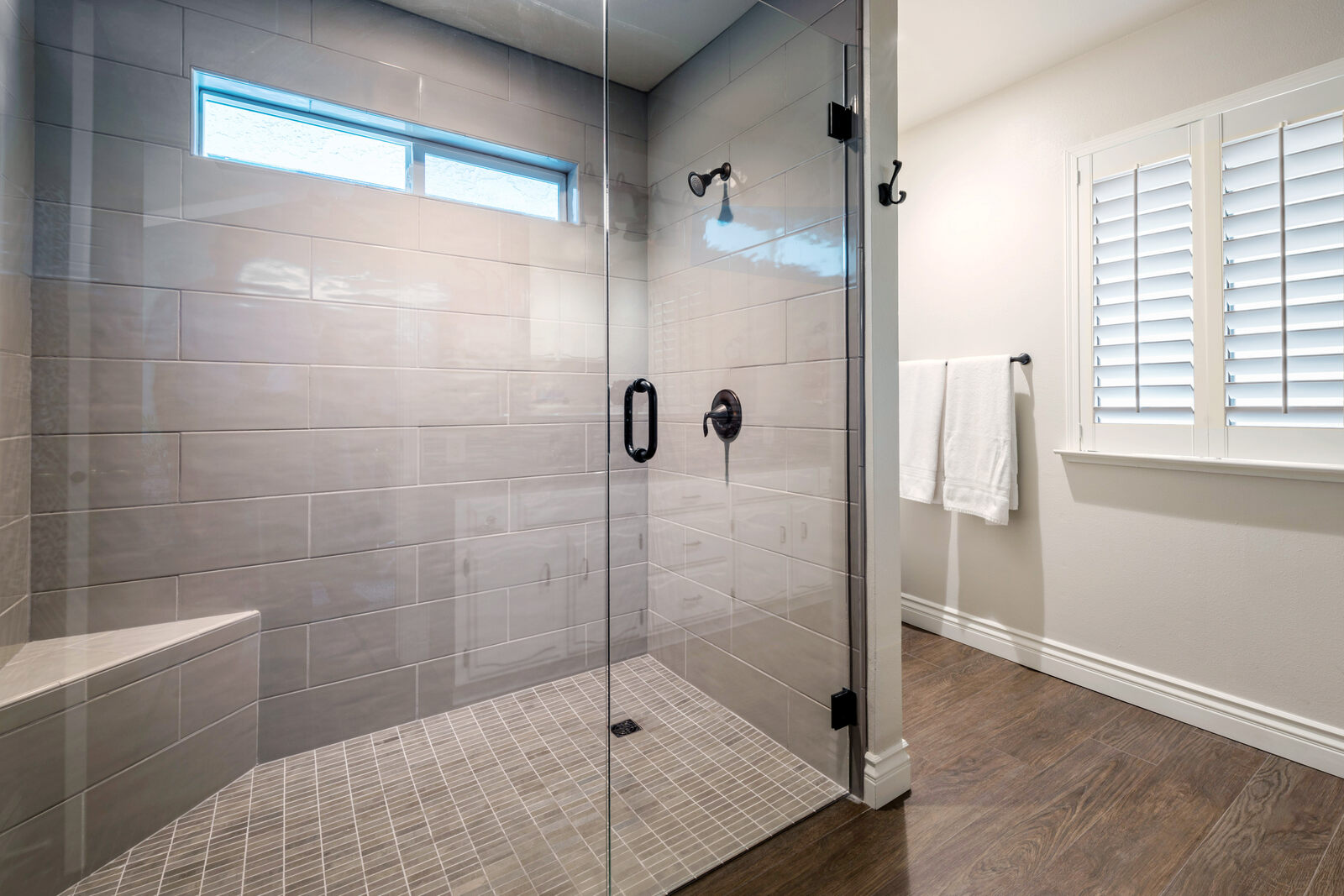 Walk-In Shower Costs in Fresno
It's difficult to provide a firm price for shower renovations since every remodel is different. One homeowner might opt for a lavish shower outfitted in marble that could comfortably fit four people, while another might only want to update his or her current walk-in shower without changing the size. Generally, homeowners can expect to pay between $3,118 and $10,126 for a shower remodel, according to BobVila.com.
Tile Shower Costs
Tile costs make up a significant portion of your Fresno shower renovation bill. Fixr.com notes that tiling a shower can cost between $1,800 to $5,000. Wondering why tile is so expensive? Part of the cost is related to the type of tile you select. You'll spend less if you choose porcelain or ceramic tiles and more on marble, stone, and glass.
If a marble or stone shower isn't in your budget, consider using these tiles as accents only, or pick ceramic or porcelain tile that looks just like more expensive tiles. Labor is another aspect of tile installs. Installing tile takes considerable skill and adds to the overall labor costs.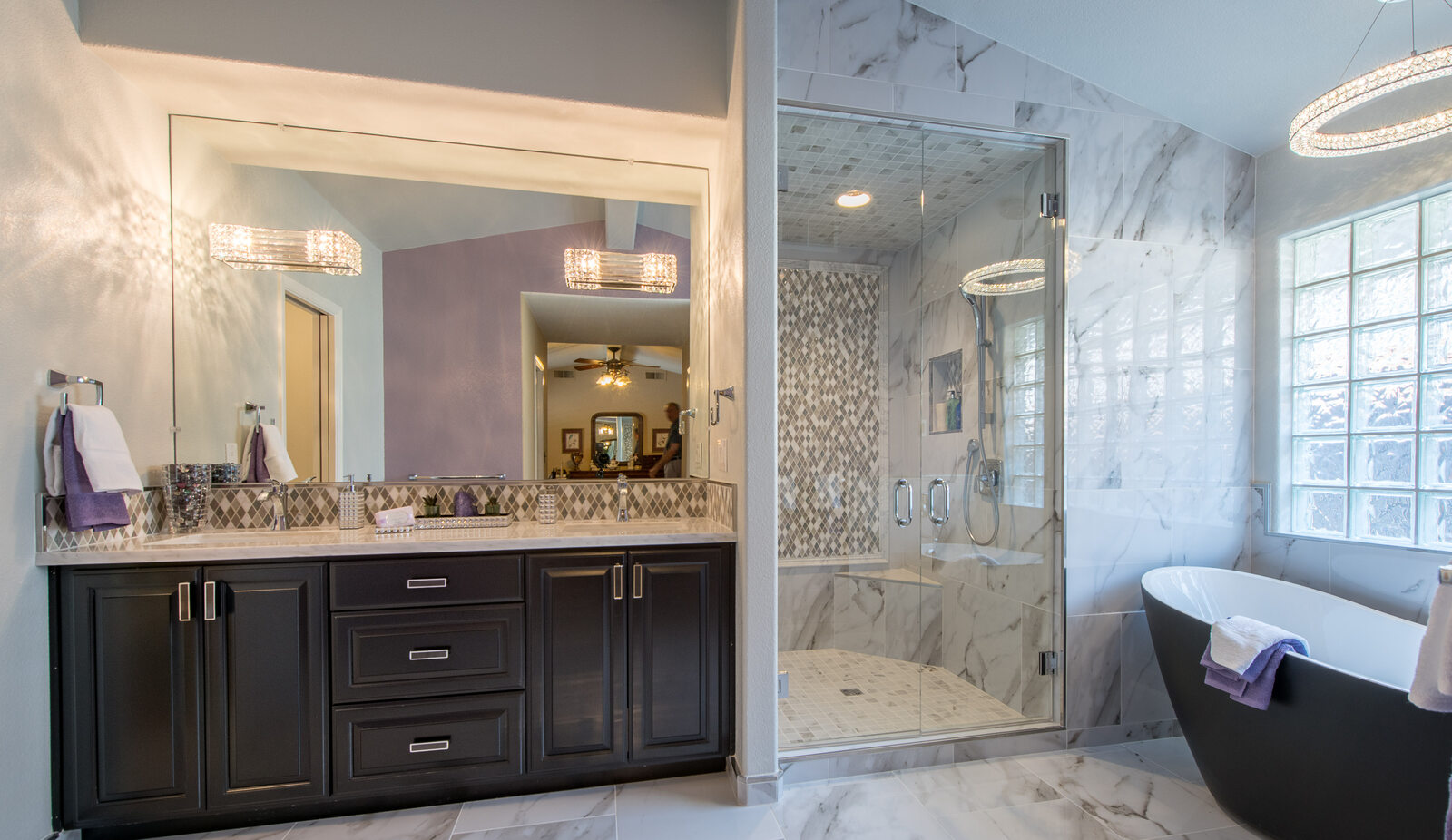 How Are Costs Determined for a Fresno Shower Remodel
Renovations costs vary depending on:
Shower Type: Do you currently have a dedicated shower or a shower/tub combination? Converting a shower/tub to a stand-up shower takes more work than renovating an existing walk-in shower.
Age of Your Home: Older homes often have damaged, leaky or unsafe pipes. If you're replacing a bathtub with a shower, your remodeler or plumber may need to increase the size of your pipes to ensure your showerhead receives enough water. Floors or walls might need to be replaced if undiscovered leaks caused damage or mold.
Fixtures and Materials: Upscale features, like luxury tile, frameless shower doors, steam generators, dual showerheads, or a sound system, will increase the price you'll pay for a shower remodel.
Shower Size: You'll pay more for tile and other building products if you want an extra-large shower.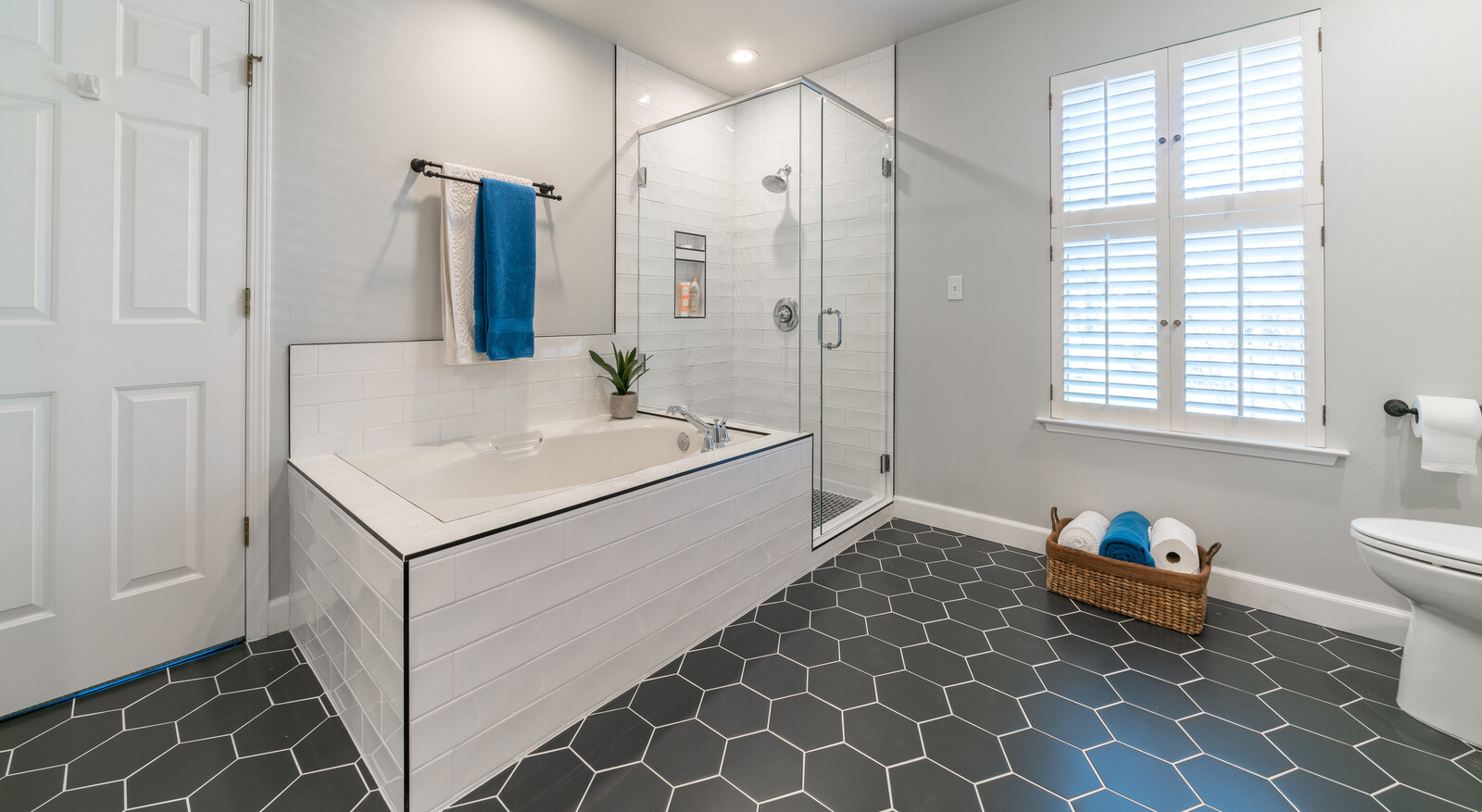 Stand-Up Shower Ideas for Small, Average, and Large Fresno Bathrooms
Replacing a tub/shower combination with a stand-up shower is a priority for many Fresno homeowners. If you're mulling over your shower options, consider a few of these choices:
Frameless Shower
Frameless showers skip the metal frames and use clear glass panels attached to hinges or clips instead. These shower doors are easier to clean and make any bathroom look open and airy.
Curbless Shower
A curbless shower is smart if you're planning to age in place. These showers are flush with the floor, prevent tripping, and make it easier to transfer to a shower seat if you use a wheelchair.
Steam Shower
Steam showers produce steam along with a steady stream of water. Steam showers enhance relaxation, ease nasal congestion, soothe stiff muscles and joints, and improve circulation.
Shower Niches
Need plenty of room for shampoo bottles and body wash? Your remodeler can create built-in niches in your shower wall big enough to hold all your products.
Built-In Seats
Have you thought about adding a seat to your new shower? Shower seats are convenient if you ever develop mobility issues but are also handy if you want to take it easy while you shower.
Curved Shower
Curved showers fit in tighter spaces and are ideal for small bathrooms.
Rainfall Showerhead
Rainfall showerheads increase water coverage but don't use any more water than traditional showerheads. They're available in several sizes, styles, and prices.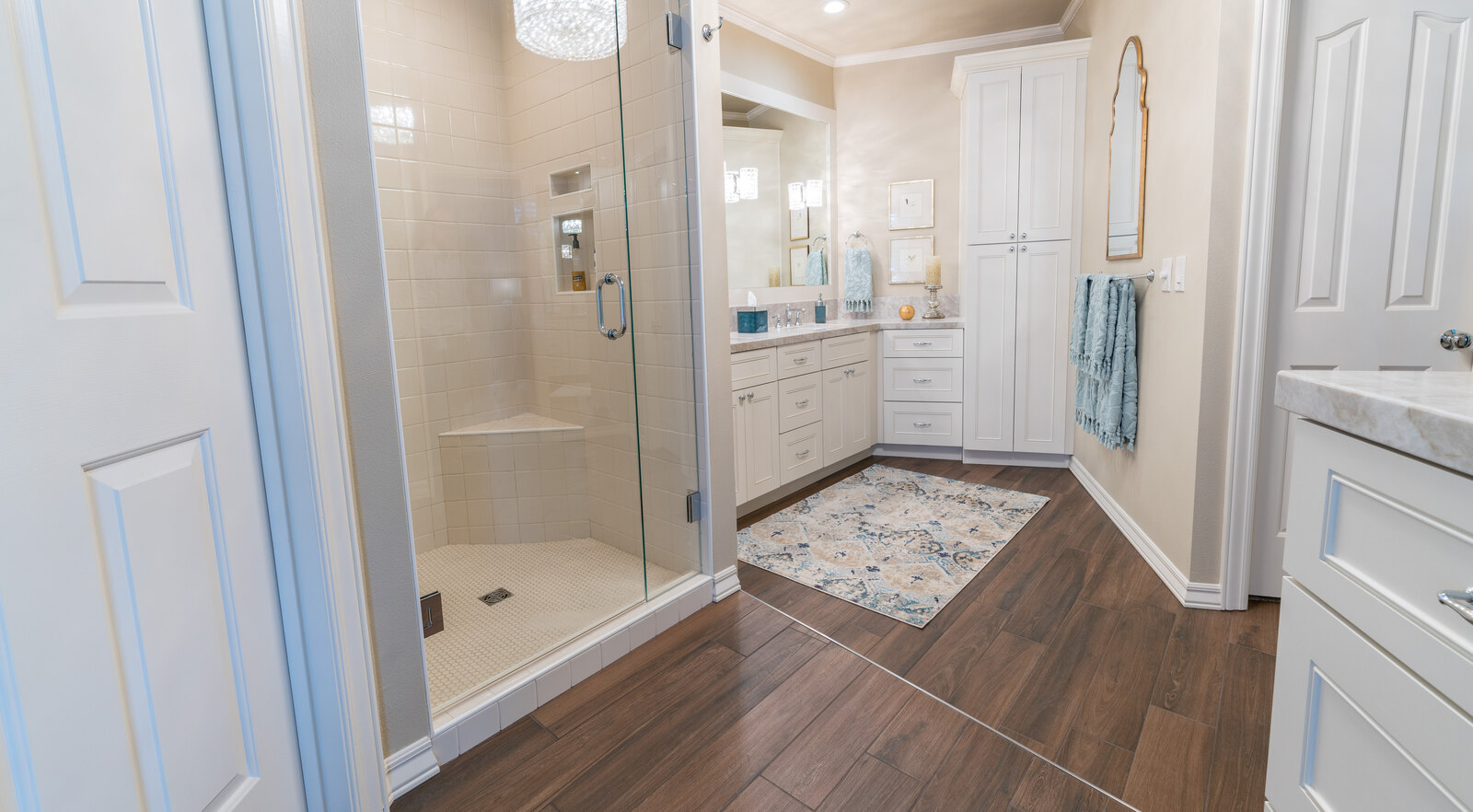 Important Considerations for Your Fresno Bathroom Remodel
Keep these things in mind when you plan your Fresno shower renovation:
Removing a Bathtub Isn't Always a Good Idea: Getting rid of the only bathtub in your home could make your house less attractive to future home buyers. It's also not a good idea if you're planning to have children.

Think About Flooring:

Most household falls take place in the bathroom. Installing slip-proof tile on your shower floor can help you reduce the risk of a painful fall.
Ask Your Remodeler for Cost-Saving Suggestions: We can offer plenty of ideas that will help you get the features you want without straining your budget. For instance, installing tiles on the diagonal or in a herringbone pattern can make cheaper tiles look more expensive. Have a tight renovation budget? Pick lower-cost faucets and splurge on other features.
Do you have a few questions about shower remodeling? Let us know how we can help.