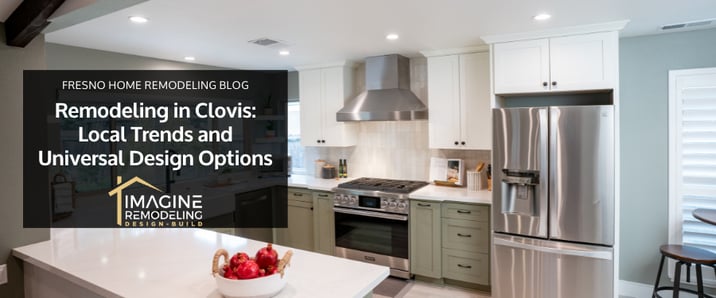 Located just north of Fresno, Clovis is one of North Fresno's most desirable suburbs for homeowners. In fact, Niche.com ranks the city as the best place to raise a family in Fresno County in 2022. Thanks to its abundant housing supply, you're sure to find the perfect place to call home. And if your home isn't perfect, upgrading your living space with a remodel is easy.

Why Clovis Is a Great Place to Live and Own a Home
You'll love being a homeowner in Clovis whether you're single, raising a family, partnered without kids, or retired.
Clovis is a good place to live for these reasons:
Location
Situated just 10 miles from Fresno, Clovis is close enough for an easy commute to work or a trip to the museum. Despite its proximity to the city, Clovis feels anything but urban. Quiet residential streets offer the perfect place for an after-work stroll or bike ride.
Plenty of Room to Spread Out
Many Clovis homes are built on large lots with plenty of room for gardens, pools, play equipment, and backyard entertaining spaces. Large lot sizes also make a home addition a possibility if you've outgrown your space.
Transportation Options
Route 168 runs through Clovis while highways 41, 180, and 99 are close by. Do you prefer to use public transportation to shop or commute to work? Clovis Transit and Fresno Express offer bus services throughout the area.
Excellent Schools
Clovis Unified School District, the 14th largest district in California, serves more than 43,000 students who live in Clovis and parts of Fresno and Fresno County. District schools have received the National Blue Ribbons Schools Program honor and have been recognized by the California Blue Ribbons Schools Program.
Varied Home Selection
Want a spacious ranch home? You'll find plenty of them in Clovis. What about a two-story Colonial instead? No matter what type of home you'll prefer, you're bound to find the perfect house in Clovis.
Recreational Opportunities
Clovis' 285 acres of parks feature sports fields, walking trails, playgrounds, and picnic areas.
Shopping and Dining
Sierra Vista Mall features a variety of national retailers, including Kohl's, Target, Famous Footwear, and Bath and Body Works. Looking for a unique gift or something to spruce up your house? Old Town Clovis is the place to go. You'll find boutiques, taverns, restaurants, and the Vintage and Antiques District in the popular shopping area.

Popular Design Build Remodeling Services in Clovis
If you're wanting to create the perfect family home or a comfortable space to retire, we help homeowners who live in Clovis transform their homes with these remodeling services:
Kitchen and Bath Remodeling
Kitchens and bathrooms show wear and tear much more quickly than other parts of your home. Renovating your Clovis kitchen or bathroom not only improves your enjoyment of your home but also increases your home's value and may make it easier to sell one day. Our renovations are designed to complement your home while adding the features California homeowners want, like generously sized kitchen islands, butler's pantries, top-of-the-line kitchen cabinets, stone countertops, steam showers, and soaking tubs.
Clovis Home Additions and Two-Story Extensions
Have you run out of space but don't want to leave your beloved Clovis home? A home addition will give you the room you desperately need. Build a new kitchen or master bedroom suite, create an in-law suite to keep family members near, or add a two-story extension for even more space.
Whole Home and Gut Remodeling
If you recently purchased an older home or haven't updated your house in years, a whole home remodel may be the best option. We'll tackle every room in your home and create a warm, welcoming space with plenty of thoughtful touches and modern amenities. If your plumbing or electrical systems need some work, your kitchen is outdated, or you want to create an open-plan layout, a gut remodel is an excellent option. We'll create a blank slate during the remodel by tearing out walls, floors, and ceilings.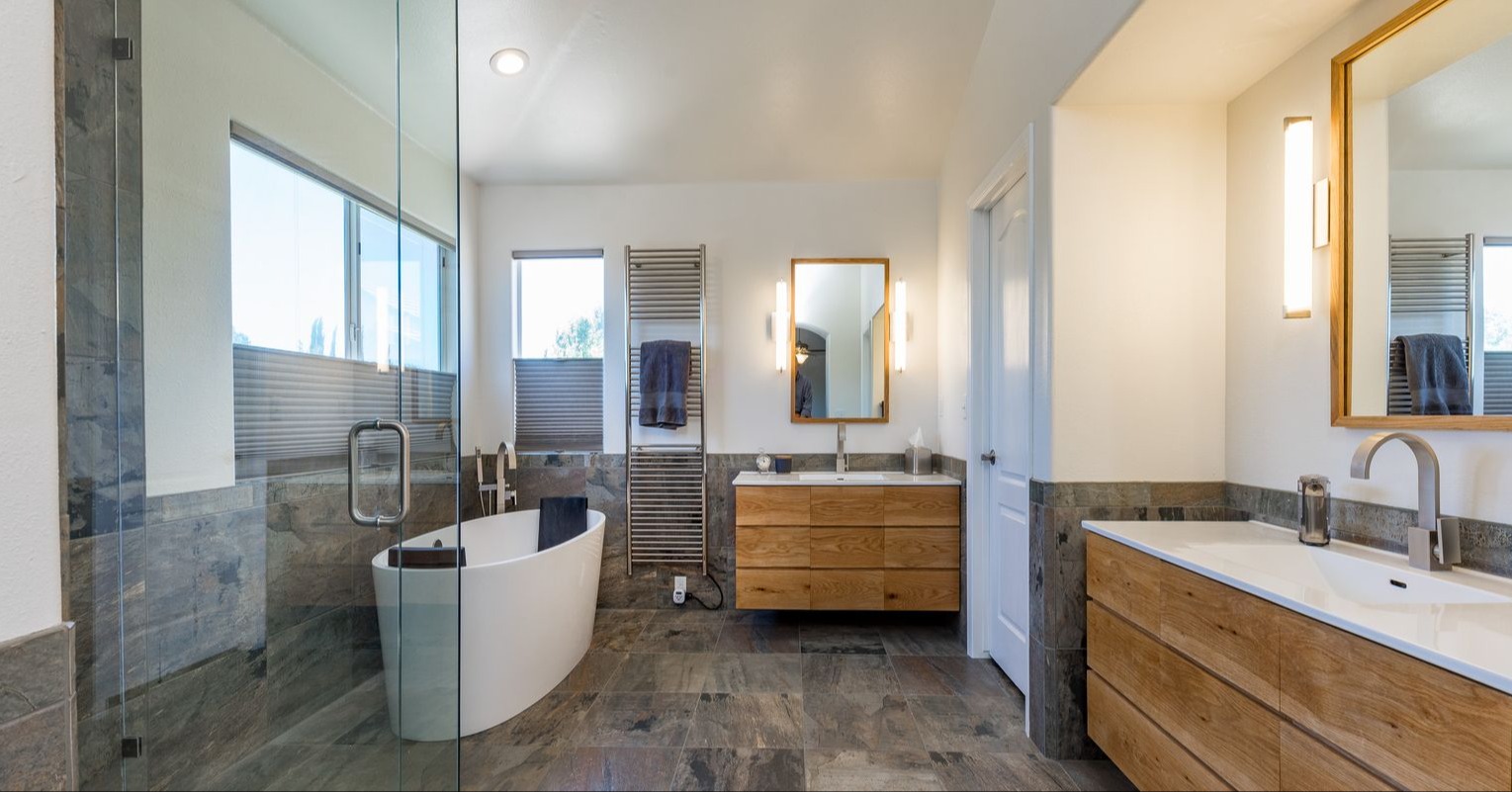 Universal Design and Aging-in-Place Remodeling Services for Clovis
Do you plan to retire in the Clovis area? There's no need to move to a first-floor apartment or retirement community when your remodel includes universal design and aging-in-place remodeling features.
Improve the safety and accessibility of your home by adding:
Railings
Additional lighting
Pull-down kitchen cabinets
Roll-under sinks in the kitchen and bathroom
Under-counter microwave
Non-slip flooring
Wider doorways and hallways
A first-floor master bedroom suite
A stairless entry
Zero-entry shower
Raised toilet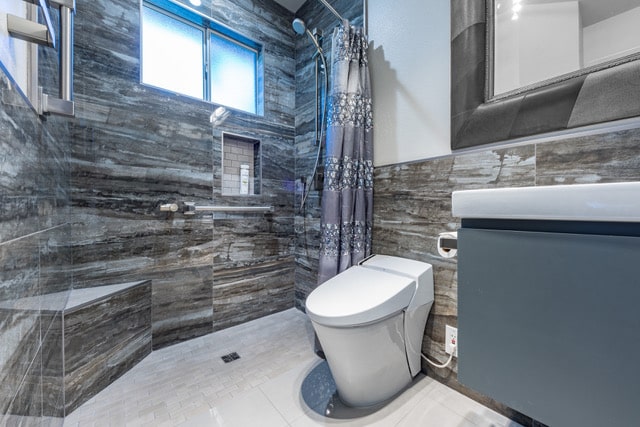 Our aging-in-place specialist will help you choose attractive design features that make living in your home safer as you age.
Interested in renovating your home? Tell us a little about what you have in mind for your house.