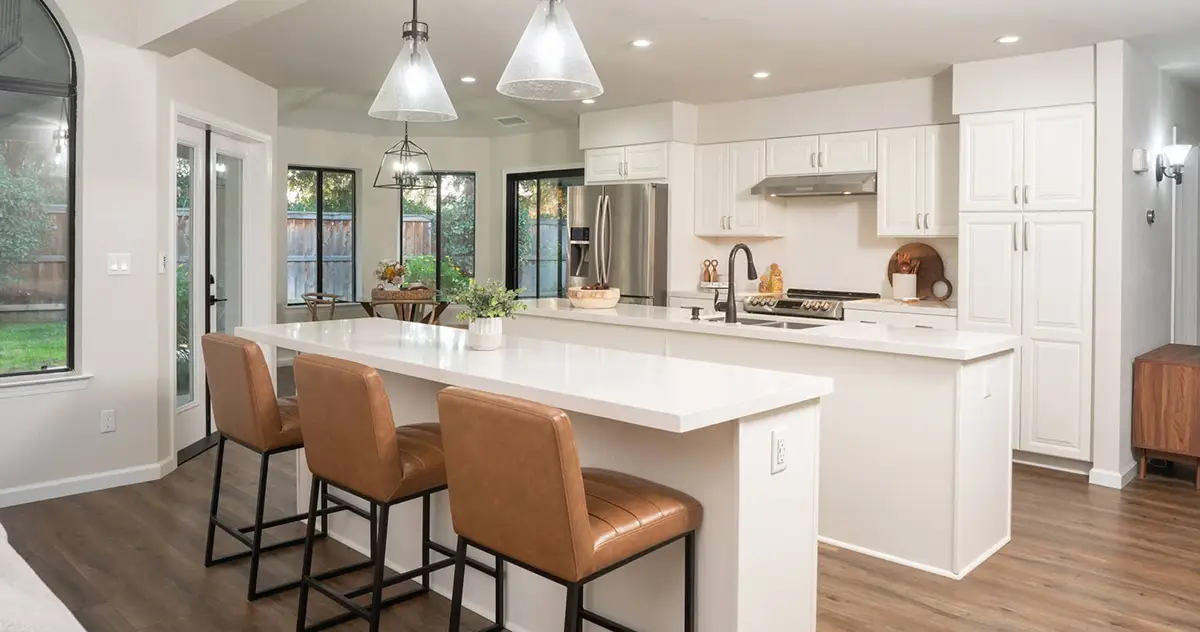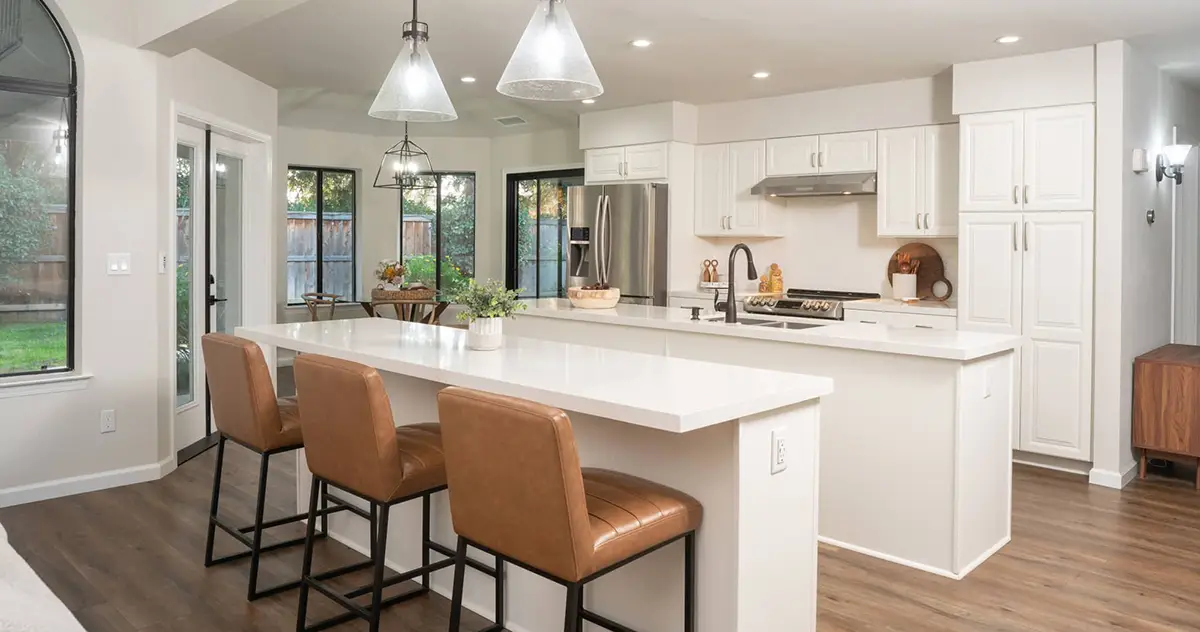 There are a lot of kitchen update options to choose from, but there are at least 10 upgrades you won't want to leave out of your kitchen remodel. These upgrades make the priority list from a personal enjoyment, aesthetic, and home value perspective.
Your kitchen remodel doesn't necessarily need to include all 10 of these smart upgrades, but you will want to consider them and discuss with your designer and/or contractor which of them make the most sense for you and your budget.
Best 10 Upgrades to Include in Your Kitchen Remodel
Flooring — Durable doesn't have to mean boring, and updating your kitchen floor gives your space a fresh, polished look.
Island — Adding a kitchen island gives you more usable counter space, storage, and seating.
Countertops — Countertops are one of the most important elements of your kitchen, and upgrading them can completely transform your kitchen and add value to your home.
Stainless Steel Appliances — Stainless steel is timeless, adds perceived value, and gives a cohesive, luxury look.
Energy Efficient Appliances — Energy Star rated appliances can save you money and help the environment.
Cabinets — Upgraded cabinets can maximize storage space and improve functionality. If your upper cabinets don't reach all the way to the ceiling, you probably have wasted space that you can — and should — reclaim.
Color — Stark all-white kitchens are becoming dated. Color — on the walls and/or the cabinets — adds style and personality.
Seating — Seating at a kitchen table, breakfast bar, or even just one or two space saving slim stools next to the counter adds comfort and functionality to your kitchen.
Lighting — Kitchen lighting is for both function and style. Consider adding dimmer switches to adjust the brightness according to your needs and/or mood.
Water Filtration — Adding water filtration — under sink or a whole house system — will improve the quality of your drinking water and save you money by reducing the bottled water you buy. Buying less bottled water also is good for the environment, so it's a win-win!
Planning Your Kitchen Remodel
A kitchen remodel is a significant task, and you need a plan to make sure the process goes smoothly.
While you know what works and doesn't work as far as your current kitchen's layout and functionality, it can be beneficial to consult with professional home designers and contractors to explore what's possible and what makes financial sense in a remodel.
You get access to an experienced team of remodeling contractors and home designers when you request a consultation with Imagine Remodeling.
Call (559) 365-6542 or click here to use our convenient online form to request a free consultation today.
In the meantime, you might find additional inspiration in our Kitchen Remodeling Gallery.