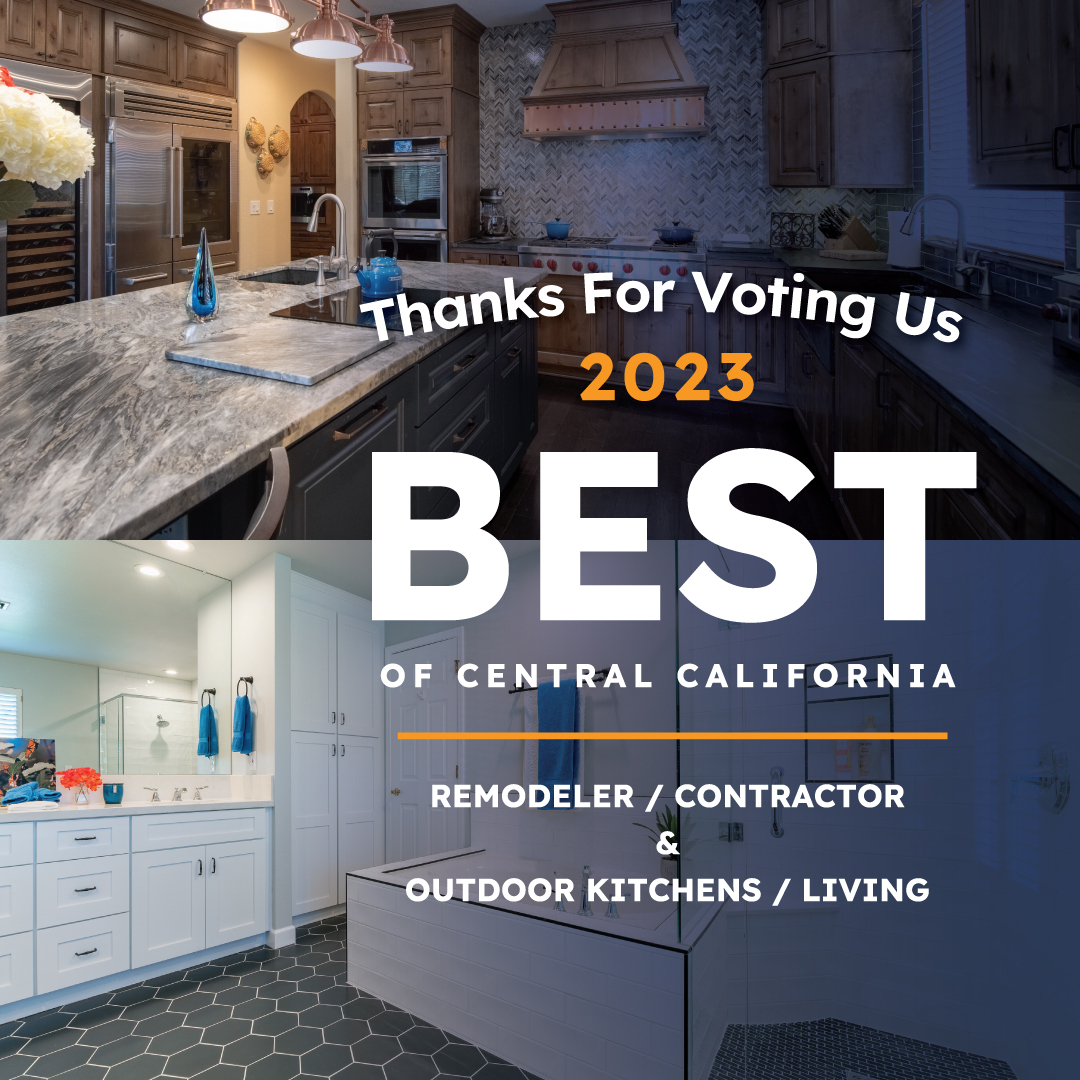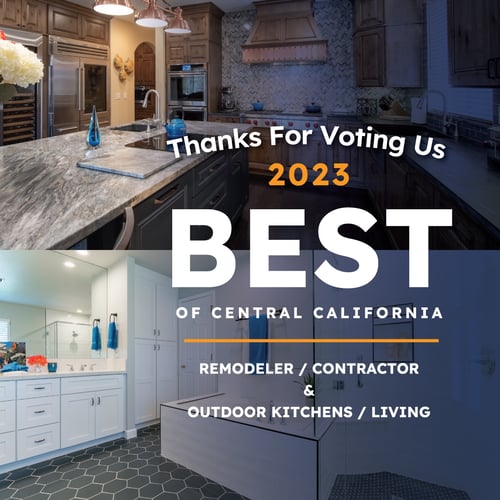 We are thrilled to announce that Imagine Remodeling has once again secured second place for Best Remodeler/Contractor at the highly esteemed Best of Central California Awards. This remarkable achievement reflects our unwavering commitment to excellence and the trust our valued clients have placed in us for their remodeling needs. We are truly honored to have received this recognition for the second year in a row, and it inspires us to continue delivering exceptional service and transformative results.
Winning second place for Best Remodeler/Contractor for the second consecutive year is a testament to the dedication and skill of our talented team at Imagine Remodeling. We take immense pride in our ability to bring our client's visions to life and create spaces that exceed their expectations. This award affirms that our commitment to craftsmanship, attention to detail, and client satisfaction is recognized and valued by the community we serve.
A Heartfelt Thank You
We would like to extend our sincerest gratitude to our incredible clients and community for their unwavering support and for recognizing the quality of our work. Your votes and testimonials have propelled us to this achievement, and we are immensely grateful for your continued trust and loyalty. We also want to express our appreciation to our dedicated team of designers, architects, and craftsmen whose expertise and passion contribute to the success of every project we undertake.
Building Trust, One Project at a Time
As we celebrate this significant milestone, we are more motivated than ever to push the boundaries of excellence and innovation in the remodeling industry. We remain committed to staying at the forefront of design trends, utilizing the latest technologies, and providing exceptional service to our clients. This recognition fuels our determination to continue raising the bar and surpassing expectations in all aspects of our work.
Winning second place for Best Remodeler/Contractor for the second consecutive year at the Best of Central California Awards fills us with immense pride and gratitude. We are honored to have earned your trust and support, and we look forward to the opportunity to serve you in future remodeling projects. Thank you for choosing Imagine Remodeling as your preferred remodeling partner, and here's to many more years of transforming dreams into reality!