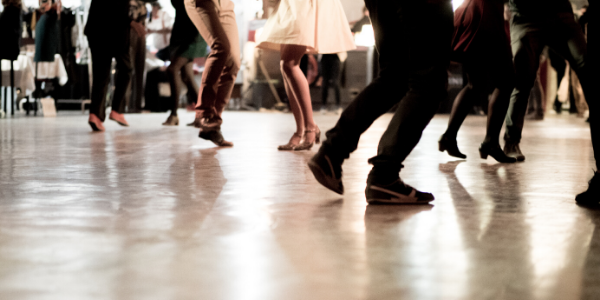 There are a lot of things to like about living in the Fresno area. For one thing, the city boasts a lively arts scene. The city has an easygoing atmosphere. The location is ideal—located in the middle of the state, allowing residents to get into the Sierra Nevada in less than two hours and to the Pacific Ocean in less than three hours. It's also amazingly affordable. One can live comfortably in Fresno on an income of roughly $44,500 a year (as compared to roughly $70,000 in San Diego, $76,000 in Los Angeles, or $110,000 in San Francisco). It can get a little warm in the summer, but that same heat is one reason we enjoy an amazing selection of fresh fruit and vegetables.
What to do in Fresno This Spring for Adults
There's always something going on around Fresno—any time of year. Springtime is no exception. Let's take a quick look at the best 2020 spring events in Fresno. From family friendly activities to date night ideas, here are a variety of Spring events you can attend in and around Fresno, California. If you're finding this blog in another season, check out our related blogs on The Best Summer Events, Fall Events and Winter Events around Fresno
Comedy Shows Near Fresno, CA
Fri or Sat, Mar 20th or 21st
8:00pm-10:00pm
DiCicco's Italian Restaurant
408 Clovis Avenue Clovis, CA 93612
If you like to laugh, you'll want to check out the Slice of Comedy with headliner Quincy Johnson II. Quincy Johnson II is an actor and comedian who appeared in the film C'mon Man with Tony Rock. He's been on television shows such as Community, Black-ish, Walk Of Shame and Real Husbands Of Hollywood. Quincy has entertained audiences across the country with his unique brand of comedy. Click here for more information.
Dance Class in Fresno
Central CA Big Band Dance Society
Sat, May 3, 1:30pm-5:00pm
Radisson Hotel Fresno
1055 Van Ness Avenue Fresno, CA 93721
Maybe you're not content to watch other people dance. Maybe you want to get out on the floor and cut a rug yourself! You can enjoy local bands performing and show off your moves. With paid admission, you'll enjoy a FREE 1 Hour dance lesson that begins at 12:15 pm. If you enjoy dancing to the sounds of "Big-Band" era music, this is the place to be. For more information check out www.bigbanddancing.com.
Related: The Best Spring Getaways Near Fresno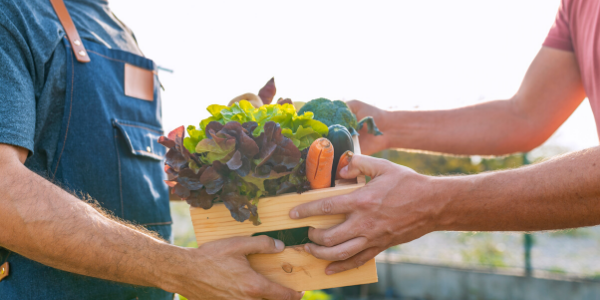 Farmers Markets Near Fresno
Forget the bib overalls and boots. Get in touch with your inner farmer's produce at one of the area's farmers markets. The area around Fresno is (as mentioned above) known for fresh fruits and vegetables. Here are a couple of the local farmers' markets you may want to visit.
Vineyard Farmers Market
Sat, Mar 21st
7:00am -12:00pm

Blackstone & Shaw Fresno, CA 93721
Mon, Jan 1st to Tue, Dec 31st, 2020 (This is an ongoing event)
Vineyard Farmers Market provides the finest quality, locally grown, fruits and vegetables direct from the grower and is dedicated to providing your family with a healthy grocery experience - year round! Located on the Northwest Corner of Blackstone & Shaw Vineyard Farmers Market conducts it's business onsite during regular market hours. For more information email info@vineyardfarmersmarket.com.
Old Town Clovis Farmers Market
Sat, Mar 22nd 9:00am-11: 30 am (This is an ongoing event)
Old Town Clovis Clovis, CA 93611
This small market has everything you need for your local, seasonal shopping: G.T. Florists & Herbs have a large assortment of vegetables, fruits, herbs, and flowers; Tasty Cow has grass-fed beef (roasts, steaks, ground beef) and Ferrer Farms has seasonal local grown fruits and veggies. You'll find Butternut Bakery with delicious pastries and bread, Bread & Butter with their wonderful Portuguese bread and rolls, Ninik's Natural Foods with seed and nut brittle, granola, mung bean crackers, and homemade pies. For additional information email info@oldtownclovis.org.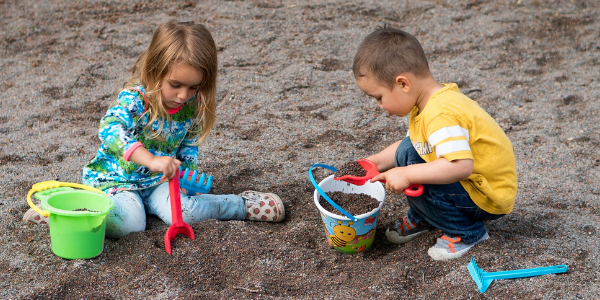 Cheap Kid Activities and Family Friendly Events Near Fresno
If you're looking for a family friendly event to share with your kids, Fresno has many great fun and educational options to choose from. Take a look at these fun things to do with your children in Fresno.
$1 First Friday at Fresno Discovery Center
Fri, Apr 3rd at 9:00 am to 1:00 pm
1944 N Winery Ave Fresno, CA 9370
The Fresno Discovery Center is dedicated to giving kids of ALL AGES a "hands-on" experience with all things science, history, and nature! The park includes the beautiful Deutsch Cactus Garden, Tortoise compound with Dino friends, Walden Pond and lots of space for kids to run, swing, have lunch and just be KIDS! The hands-on museum includes an array of information and exhibits on Space, Botany, Geology, Natives and LIVE animals! For more information check out their website.
Sensory Play Date
Sun, Apr 5th, 11:00am-12:30pm
Woodward Park
7775 N Friant Rd Fresno, California
This sensory play date will be a fun filled experience for your children to socialize and build their sensory skills. Activities will include goop, shaving cream, play dough, paint, and more, and all of the supplies will be provided. There is limited space for this event so break out the play clothes and get ready to participate! This event is also all inclusive and children of all abilities are welcome! Click here for additional information.