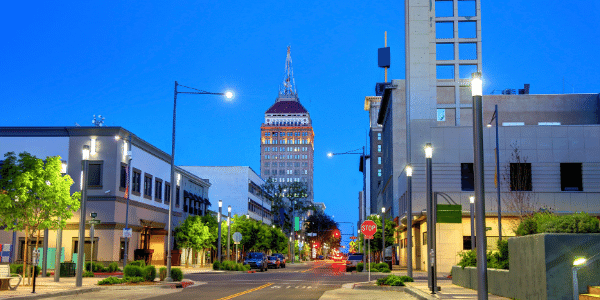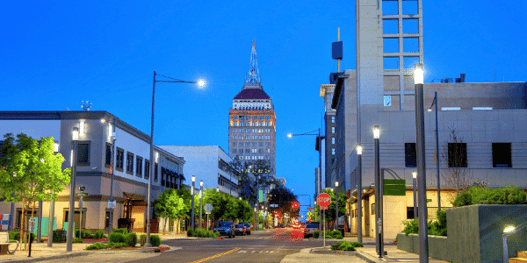 Fresno, located within California's San Joaquin Valley, has experienced notable growth over the past few years as individuals and families settled in the area.
That's because living in Fresno comes with several perks—some of which are tied to the surrounding Central Valley region and some of which are unique to this 5th largest city in California. Each Fresno neighborhood has its particular atmosphere and attractions, which enables you to find the right community to fit your lifestyle and personal and professional goals. As a whole, however, the city offers plenty of cultural, culinary and recreational amenities, made all the more appealing by the accessibility and affordability.
Highlights of Life in Fresno
No matter where you reside, your quality of life has as much to do with your surrounding community as it does with the home in which you live. Here are some of the top perks of living in Fresno, California:
1. Affordable Cost of Living
In a state notorious for being expensive, Fresno is one of the most affordable places to live. That low cost of living is one of the city's greatest attractions. The median home price in Fresno is about $247,000, and rental rates for apartments and single-family homes are also well below the state average. Other factors that contribute to cost of living – such as utilities, transportation, groceries and healthcare expenses – are also more favorable in Fresno. If you're drawn to the state of California but want to avoid the high costs associated with other urban areas, Fresno is an optimal choice.
2. Diverse Culinary Scene
You can experience tastes from around the world in Fresno. There are farm-to-table restaurants, eclectic food trucks, charming bakeries, and various other eateries that incorporate Mexican, Cajun, Mediterranean, French, Hawaiian and Indian influences, to name a few. Whether you're in the mood for authentic street tacos, fresh seafood or rustic Italian dishes, you'll find something to satisfy your craving in Fresno. Additionally, about 20% of California's grape inventory is grown in Fresno County, so there are several top-notch wineries in the area.
3. Central Location
Fresno is located in the heart of California. Los Angeles is only 218 miles south, an easy commute by train or car. To the north, San Jose, San Francisco and Sacramento are also about a 2-3 hour drive away. If you have difficulty choosing between the mountains and the coast, you're in luck living in Fresno. You can head to Yosemite National Park and Sierra National Forest for hiking, or drive a couple hours west for a day at Santa Cruz Beach, Monterey State Beach or Pismo Beach. Fresno is connected to numerous destinations and cities within California by freeways, as well as a highly developed railroad.
4. Minimal Traffic Issues
When you think of living in an urban environment, one concern you may have is getting stuck in traffic on a daily basis. However, traffic congestion is not an issue in Fresno like it is in many other California cities. The average commute time in Fresno is about 20 minutes and the city's roads and highways are easy to understand and navigate.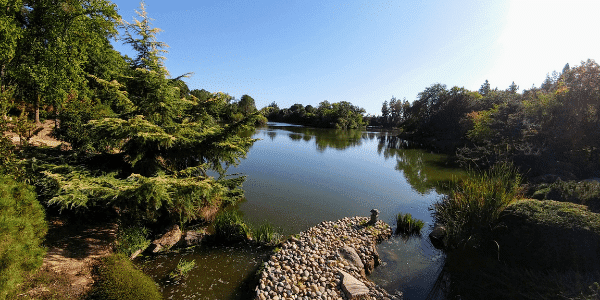 5. Blend of Urban-Rural Vibes
A neon sign on the archway on Van Ness Avenue reads "The Best Little City in the U.S.A.," and that mantra is an accurate description of what you'll find in Fresno. There is no shortage of the amenities often associated with bigger cities, including quality healthcare services, dining and shopping opportunities, arts and culture, and serviceable public transportation. However, the city also benefits from an inviting small-town atmosphere without the high-stress and hectic activity of many other cities.
6. Pleasant Year-Round Weather
It's true that summer can get quite hot in Fresno—which is true of numerous regions in Central and Southern California. However, throughout the rest of the year, you can enjoy temperate weather and lots of sunshine. From June to September, the average highs are in the 90s. From November to March, the temperature tends to sit in a comfortable range between the 40s and 60s. Fresno rarely sees snow – the last traces were recorded in 2005 – and only gets about 13 inches of rain each year.
7. Abundant Agriculture
Fresno lies within the agriculturally renowned Central Valley and that reputation translates into fresh, local produce year-round. You can find it at area grocery stores, road-side fruit stands, small food trucks and local farmers markets. However, it also finds its way to the dining establishments within Fresno, or you can purchase directly from the growers. This area is proud of its agricultural roots, and they remain an integral part of Fresno living.
8. Plenty of Cultural and Natural Attractions
If you enjoy spending time outdoors, Fresno is an appealing place to live. There are three rivers running through the city and more than 40 parks within the area. You can spend every day biking or walking on trails, recreating on the water or exploring the nearby national parks. However, there are also numerous cultural attractions in Fresno, including the Fresno Art Museum, Fresno Chaffee Zoo, African-American Cultural Museum, Forestier Underground Gardens, and Meux House Museum. The downtown district is also full of public art displays.
Caring for Your Home in Fresno, CA
Fresno has plenty to offer that can enrich your quality of life and the time you spend living in the community. As for your home in Fresno, you have the power to remodel and renovate it as you experience major life changes or your daily routine evolves. Imagine Remodeling can help you make your home the ideal space for living in Fresno. Whether your kitchen needs a makeover, you want to add a bathroom or you're preparing your home to comfortably age in place, our team can handle your project, from initial conception through complete construction.