May 01, 2019
Comments Off on

Best Summer Getaways Near Fresno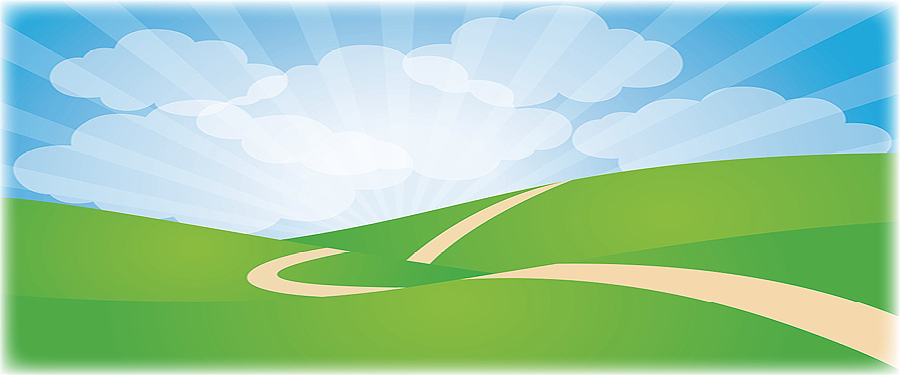 Summertime is travel time! It's a chance to expand your horizons and get out to see things you've never seen before. But you don't have to spend all your time in the car. There are plenty of places not far from Fresno that makes great long-weekend getaways. Here is a look at some of the best summer getaways near Fresno.
Scenic Getaways
An abundance of California beauty awaits you just a short drive away from Fresno. Here are a couple of scenic getaways that offer great vistas and lots of fun.
Ojai
If you look on a map of California you'll find the town of Ojai, located in a beautiful valley, surrounded by the Topatopa Mountains, about four hours south of Fresno. And while that may be the name on the map, the locals call it Shangri La! Known for its laid-back atmosphere, cultural sophistication, and recreational activities, Ojai is the perfect place to chill out for a few days. Visit the Ojai Valley Museum for fascinating insights into local history and culture. Browse work by local artists at the Primavera Gallery or the Human Arts Gallery. Or check out the fantastic pottery at the Firestick Pottery Studio. You can even get in 18 holes of golf at the famous Ojai Valley Inn Golf Course. There are plenty of great restaurants in the area, and you can also sample locally brewed beer from Ojai Valley Brewery.
Mammoth Lakes
If you're looking for some lakeside time, you can check out the town of Mammoth Lakes. It's a bit less than a five-hour drive northeast of Fresno—and the spectacular scenery is absolutely worth the drive! Mammoth Mountain is situated to the west of town. If you travel north, you'll find yourself in Yosemite National Park. South of town is the rugged Sherwin Range. Summer is a great time to rent a canoe or kayak from Mammoth Kayaks and Paddleboards, and explore June Lake, Mono Lake, or Lake Mary. You can fish for rainbow trout, brook trout, and golden trout. If you want some help finding the best fishing spots the expert guides at Kevin Peterson's Fly Fishing Adventures can help you find them. If you want to explore the bike trails in the area you can rent a mountain bike at Footloose Sports.
Romantic Getaways
Perhaps you're looking for a romantic getaway to rekindle the spark in your relationship. Here are a couple of romantic destinations that provide the perfect environment for that.
St. Helena
Napa Valley is known for its fine wine. But there's something special (and romantic) about sipping the fruit of the vine in the very location in which it's grown and bottled. The small vineyard community of St. Helena (just four hours from Fresno) is a perfect place to do that. Take a day or two to wander through some of the region's best wineries, including Pride Mountain Vineyards or the V. Sattui Winery. And at the Beringer Vineyards, you'll be as impressed with the mansion and grounds as you are with the great wines they produce. If you enjoy looking at fine art, you can browse through the collection at the Martin Showroom. Wrap up your day with a quiet and romantic dinner at one of the local restaurants such as the Brasswood.
Monterey
For some couples, nothing is quite as romantic as the coast. The coastal town of Monterey is one of those perfect places for a romantic seaside getaway. Located just a three-hour drive from Fresno, Monterey exudes character and charms couples with its nostalgic attractions such as the Old Fisherman's Wharf and the great musical offerings at the Golden State Theatre. Plus, you don't have to just be near the water—you can be on the water! Rent a two-person kayak and head out to spot some whales. Then, after all that exercise, visit the Monterey Plaza Hotel and Spa or the Vista Blue Spa for a relaxing and rejuvenating massage. You won't have any trouble finding a great waterfront restaurant for a romantic dinner. And nothing caps off a romantic evening like the fantastic sunset views at Carmel Beach.
Kid-Friendly Getaways
If your kids are accompanying you to Monterey, there are fun things for them to do as well. If your kids have grown up in Fresno, they may not have experienced aquatic life except on television or in the movies. You can expose them to a whole wet and wonderful world at the Monterey Bay Aquarium. There is also the Monterey County Youth Museum that offers hands-on exhibits for children, including The Creation Station, Magnet Table, Build-a-House, My Pizzaria, My Theater, Giant Loom and more! If your kids need to burn off some energy you can take them to the Dennis the Menace Playground located at Pearl St. and Camino El Estero.