Mar 25, 2020
Comments Off on

The Best Lakes & Beaches Near Fresno, California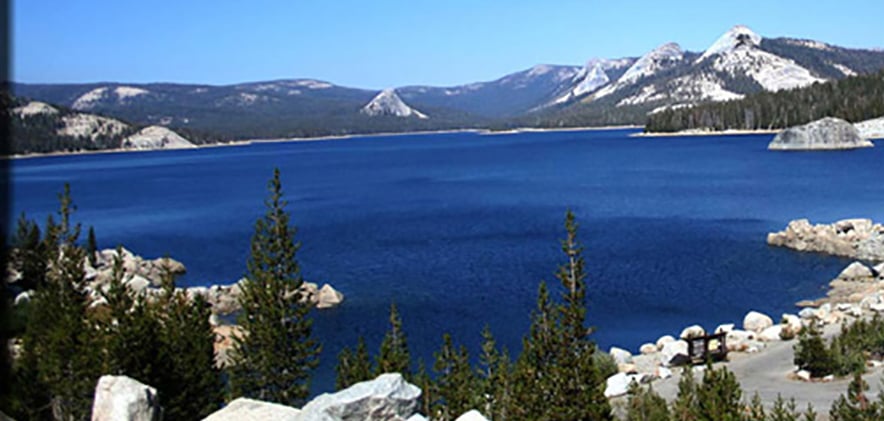 Let's face it, Fresno is a great place to live, but it's not exactly known for its waterfront properties. Even if you don't live on the water that doesn't mean you can't enjoy being on the water. Here's a look at some of the best lakes and beaches near Fresno, California.
Lovely Lakes Near Fresno
Courtright Reservoir
If you travel about 85 miles northwest of Fresno you'll discover one of the most superb geological areas of California where bare granite domes rise from the shores of Courtright Reservoir and above the deep canyon cut by Helms Creek located at the north end of the lake. Off to the east Mt. Goddard rises to a majestic 13,568 feet in elevation. Of course, you can do more than just admire the great views. Your recreational options include camping, fishing, hiking, equestrian trails, and OHV (Off-Highway Vehicle) trails. Learn more about Courtright Reservoir.
Related: The Best Summer Getaways in Fresno
Florence Lake
90 miles Northeast of Fresno, you'll find Florence Lake— one of the jewels of the Sierra—nestled in the midst of the John Muir Wilderness. It's a great place to get away and enjoy peace and solitude. Florence Lake offers facilities and services that include campgrounds, picnic area, store, boat rentals, horseback riding, and passenger ferry service to places around the lake. You'll also have a connection to the mid-point of the John Muir Trail, which just happens to be the most popular hiking trail in the United States! And when you see it, you'll understand why. You'll also be close enough to check out nearby Mono Hot Springs and Edison Lake. Read more information and see Florence Lake.
Lost Lake
If you're looking for something a little closer to home, Lost Lake is only 19 miles north of Fresno, below Friant Dam. Here you can enjoy a 70-acre nature/study area and the waters of Lost Lake. During the day you can access the river and fish. There are also picnic facilities, playgrounds, and a beach volleyball facility. Campgrounds are available if you want to stay overnight. Learn more about Lost Lake Resort.
Millerton Lake
Also located just about 20 miles northeast of Fresno (via Highway 41 and Highway 145) on Friant Road, Millerton Lake State Recreation Area is an excellent choice if you want to enjoy fishing, sailing, picnics, camping, boating and water recreation. In addition, Millerton Lake offers another treat. On Saturdays and Sundays during the months of January and February, you can take a boat ride aboard their barge for a guided tour to observe bald eagles and other wildlife. And in the month of March vernal pool tours are available. It's a short drive from Fresno to check out one of the top 45 Greatest Lakes on www.californiasgreatestlakes.com.
These are just a handful of the lakes within easy driving distance of Fresno
Related: Best Spring Getaways Near Fresno.
The Beach is Within Reach
With a location that's 100 miles inland from the California Coast, no one is going to mistake Fresno for a beach community! But if the ocean calls you, it's not out of reach, either. There are two main groupings of great beaches you can access from Fresno: One in the north (around Monterey Bay) and the second to the south, in San Luis Obispo County. Whether you choose to go north or south (and west, of course!) you're looking at a trip of about two and a half hours. That means you'll want to do a little advanced planning.
Let's start with a few beaches in the Monterey Bay area in the north.
Santa Cruz Beach
Santa Cruz Beach is perhaps the most visited beach in Northern California. That's not surprising given all that this beach has to offer. It draws large summer crowds along its broad mile of oceanfront. It's a great family destination because, in addition to offering plenty of fun on the sand and surf, you can also take advantage of the Santa Cruz Boardwalk adjacent to the beach. You can sample dozens of rides and attractions, including the classic 1924 Giant Dipper roller coaster and the 1911 Looff Carousel. There are also rides for younger kids, rides, games, indoor arcades, restaurants, and miniature golf. Santa Cruz is also synonymous with surfing. You can either watch or give it a ride yourself. Learn more about the Santa Cruz Beach.
Related: The Best Summer Events Near Fresno
Monterey State Beach
This beautiful beach shares the waterfront with several municipal beaches, forming a long stretch of public access sand from the Monterey Municipal Wharf to Seaside. A number of local parks and preserves adjacent to the beach expand the public areas. You can enjoy activities such as swimming, kayaking, fishing, surfing, tide pools, and scuba diving. You can also access the Monterey Bay Coastal Recreation Trail—a paved, 18-mile path that stretches from Castroville to Pacific Grove, connecting all the beaches in-between. Activities on the trail include walking, jogging, cycling, skating, and similar activities. Read more about the Monterey State Beach.
Carmel Beach
If you enjoy picnicking on the sand, strolling along the shore, and playing in the surf, Carmel Beach is a great choice. And if you enjoy doing those things with the family dog, you're in luck as this is one of the few beaches in the area that permits dogs to romp freely with their families—although dogs must be under voice control of their owners. The town of Carmel-by-the-Sea is immediately east of the beach, so it's convenient to stroll into the business district to grab a meal or pick up whatever you need for fun on the beach. You can even have (regulation) beach fires using city-supplied wood burning fires pits or self-supplied propane fire devices, are allowed 4:00 p.m. – 10:00 p.m. daily. Get maps and additional information for Carmel Beach.
If you head down to San Luis Obispo County, you have a whole different set of choices. Hearst San Simeon State Park offers 10 different beaches (including San Simeon Beach, Leffingwell Landing, and Moonstone Beach) that are spread out along 22 miles of coastline where you can enjoy swimming, sunbathing, and walking. And you can even take a side trip up to the famous Hearst Castle. Learn more about these amazing beaches.
Related: Fall Getaways Near Fresno
Pismo Beach
This 6-mile long beach is popular for swimming, surfing, sea kayaking, kite boarding, fishing, and clamming. It also features two campgrounds, coastal access trail, a lagoon and nature trail, a butterfly grove, and a nature center. Just to the south of Pismo Beach, Oceano Dunes State Vehicular Recreation Area offers 5½ miles of beach that is open for vehicle use that includes acres of sand dunes allowing 4-wheel vehicles. Read additional information on Pismo Beach.
If you live in Fresno you may not actually live on the water—but you have access to some of the best lakes and beaches in all of California!
Photo from the United States Department of Agriculture Forest Service