Nov 11, 2020
Comments Off on

Best Winter Getaways Near Fresno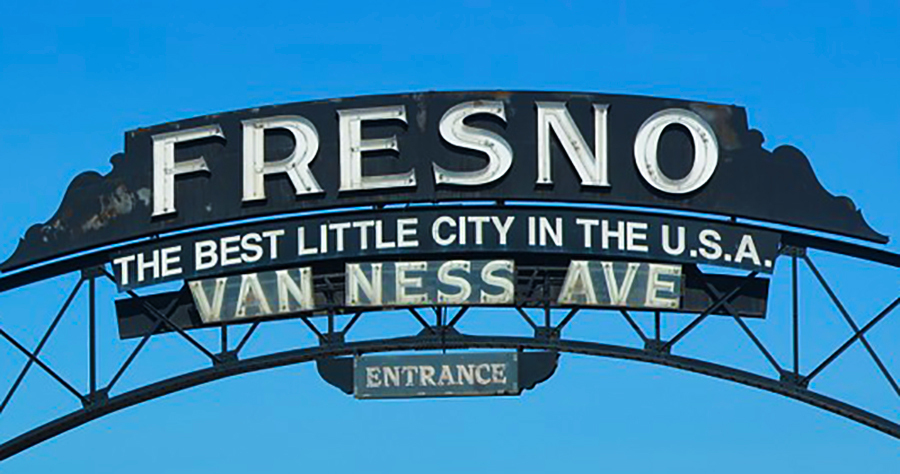 Fresno may be known as "The Best Little City in the USA", but after the frenetic pace of the holidays, even Fresno residents may find themselves in the mood for a little getaway to get back into the swing of things. COVID-19 restrictions have eliminated many options for winter activities, but there are still plenty of things to do. Here's a look at some of the best 2020 winter getaways near Fresno so that you can start planning.
WINTER SKIING
You don't have to travel far to find some great winter skiing near Fresno. Here are a couple of options that are easily within reach.
One of Central California's most popular winter vacation spots is located just 65 miles northeast of Fresno at scenic Huntington Lake. With ski lessons starting for kids as young as 4, special season passes for college students, and its proximity to Fresno, China Peak is a place to check out for families who want to ski together. COVID-19 guidelines will be enforced by the resort. Masks are recommended when outside and mandatory inside any building. Building capacity will be limited, but there will be more outdoor seating and sanitation measures in place.
The California Department of Parks and Recreation operates 21 SNO-PARK sites state-wide that provide access to snow play areas, cross-country ski and snowmobile trails. Balsam Meadows is one of five snow areas visitors can access around Shaver and Huntington Lakes. These parks are great for those who just want to grab a sled and ride down the hills! Parking is limited and a day or seasonal permit must be purchased before your arrival.
ESCAPE TO THE COAST
California's Central Coast region is beautiful year-round, and it offers some relief from Fresno's cold, foggy winter weather. In just a few hours, you can be enjoying the ocean views and some much-needed sunshine. These small coastal communities are all located along Highway One, making it easy to hop from location to location. Here's a look at just a few of your options:
Cambria is a small seaside village with boutiques, local shops, and quaint lodging. There is an abundance of beaches and open space that makes it a perfect place to unwind. With its small-town feel, there's plenty of local dining options to experience the region's unique tastes. Some wineries are open with outdoor accommodations. If you want to escape the crowd, Cambria is the place for you!
Cayucos is a complete resort town providing relaxation away from the Central Valley. Because of its sunny, mild winters, Cayucos is an ideal resort for winter vacations. The quiet waters make it an excellent place for surfing, sea kayaking, and deep sea fishing. Visitors can enjoy the Swiss-Italian and Portuguese influence to the area and explore the many fine restaurants and antique shops.
Morro Bay is a fishing village with a bustling waterfront that offers a picturesque getaway for all types of travelers. It's recognized by its most distinctive landmark, Morro Rock, standing 576 feet tall at the mouth of the harbor. Activities include shopping, dining, wine bars, and local craft breweries. For the outdoor enthusiast, you can catch a round of ocean-side golf, kayaking, sailing, bird watching, and more!
TAKE A (WINTER) HIKE
If you still want to be outdoors, you may want to take a winter hike. Much of the country may be locked in the throes of winter (or lined up like sardines on beaches somewhere), but people in the Fresno area can get out and enjoy nature without freezing or baking.
If you're looking to avoid the mountain snow, the Fresno-Clovis Rail Trail is a 5.8 mile trail for joggers, cyclists, and walkers. The trail runs along many residential and commercial areas, with easy access to businesses along the entire length. The trail is mostly flat and paved throughout, making it a great option for elderly people with health conditions.
The Pincushion Peak trail is a 2.3 mile backtrail that takes you atop a vantage point, overlooking Millerton Lake. This short, but moderately difficult trail is perfect for a quick morning hike in the foothills near Fresno. The trailhead is located just off Sky Harbour Road.
If you're looking for more of a mountain environment, the Lower Yosemite Fall trail is a great winter hike for families as it is a short and easy trail. Part of North America's tallest waterfall, the trails ends at the 320-foot Lower Yosemite Falls. The trail is wheel-chair accessible, pet-friendly, and great for visitors of all ages! If you're lucky, some mornings you can see frazil ice, which forms when mist freezes, then floats down the creek.
For more great Yosemite winter hikes, click here.