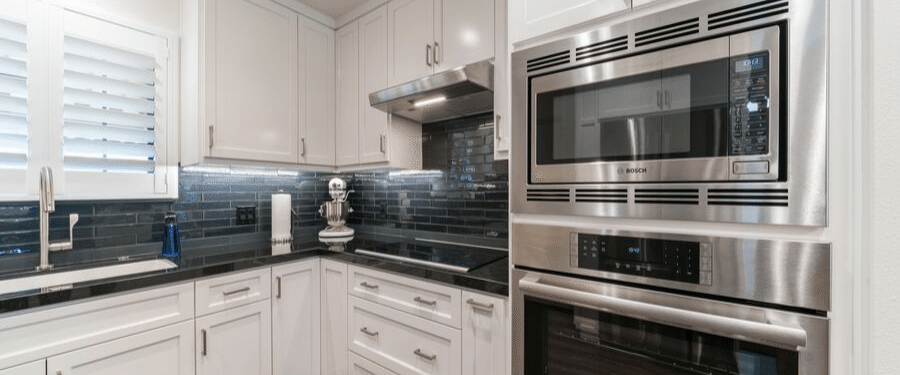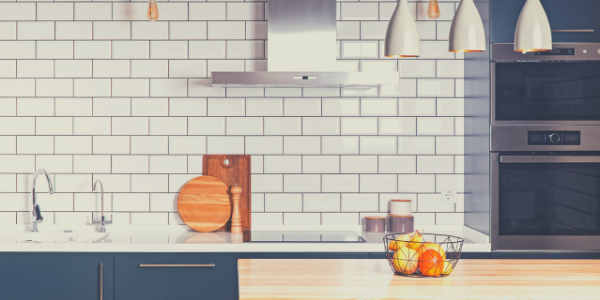 There are several reasons to consider remodeling your home in Fresno, California. Cosmetic improvements can make the environment more inviting for you and your family, while larger projects can potentially increase your home's value.
Before undergoing a home remodel, it's good to identify what you hope to achieve from the project, whether you want to address structural flaws, enhance the comfort and convenience of your home, or prepare your house to go on the market. Identifying your needs will help you determine what you should spend on renovating your home and what sort of return on investment (ROI) you can expect.
Average Home Remodel Cost in Fresno
Once you've nailed down the objective of your home remodel, the next step is developing a budget. Home remodeling costs in Fresno, California, can vary significantly depending on the scope of the project and what structural, electrical, and cosmetic upgrades and repairs will be addressed. According to data from Remodeling Magazine, here are the average home remodel costs in Fresno based on different ranges of projects:
Mid-Range Whole Home Remodeling Costs
A mid-range remodel typically involves touching up paint, installing new lighting, rewiring some electrical systems, refinishing cabinets, adding solid surface countertops with 6 inch backsplash and doing other small upgrades throughout your kitchen, bathroom, master bedroom, basement, and other spaces. You can expect to pay about $40,000 - $200,000 or more. If you're making any additions in the remodeling process, the price increases significantly. For example, adding a 24-by-16-foot master bedroom with an en-suite bathroom can cost $120,000 in Fresno. For a standard mid-range level remodel, your ROI will be about 44 percent, with kitchens tending to add the greatest value to your home in light of the average cost to remodel a kitchen.
Some of the projects typically involved in a mid-range whole home remodel project includes updating your bathroom, replacing all fixtures, integrating ceramic tile flooring, refreshing wallpaper or paint, and adding unique features, such as a pressure-balanced shower control. For the kitchen, this cost includes addressing outdated features, replacing the fronts of cabinet boxes, integrating new hardware and fixtures, replacing the oven and refrigerator with energy-efficient models, replacing countertops, and installing a new sink, faucet, and flooring. If you want a major kitchen remodel—which is nearly double or even triple the cost—it will generally include updating the layout to a more functional, modern design, along with installing new cabinets, custom lighting, and built-in appliances.
In terms of the master suite or other bedroom spaces, a mid-range remodel includes new flooring, wall treatments, trims and lighting. You may also update the master bathroom with new standard features and fixtures.
Upscale Whole Home Remodeling Costs
If you want to take your whole home remodeling to the next level, whether for your sake or a future sale, you can go with an upscale project. The cost for remodeling at this level is about $200,000+ and the resale value, or ROI, is closer to 41 percent as this type of project incorporates more customized and luxurious features and finishes. As with any level of remodeling project, your cost will increase if you're adding a master suite, media room, or other new spaces.
An upscale bathroom remodel typically involves relocating fixtures and adding a freestanding soaker tub with high-end fixtures, a neo-angle shower in a frameless glass enclosure, a stone countertop with two sinks, two-mirrored medicine cabinets with lighting, and a compartmentalized commode area. Meanwhile, at this price, cabinetry will include a custom drawer base and you can add electric in-floor heating and a humidistat-controlled exhaust fan.
For the kitchen, a typical upscale remodel includes installing top-of-the-line cabinets with sliding shelves and other interior accessories, stone countertops, a ceramic- or glass-tile backsplash, and new general and task lighting. During a major kitchen remodel, you're also likely to replace appliances with built-in models and a commercial-grade cooktop and vent hood.
Home Renovation Costs in Fresno, California
Remodeling has the potential not only to boost the ROI on your house, but also customize the space to your lifestyle and preferences, making it more comfortable and functional while you're living there. Until you know exactly what your project will include, it's difficult to nail down exact costs. The best option is to contact Imagine Remodeling to discuss current market rates for materials, as well as average prices for labor, permitting, and other aspects of renovations projects so you can develop a better idea of cost recovery for your whole home remodel in Fresno.