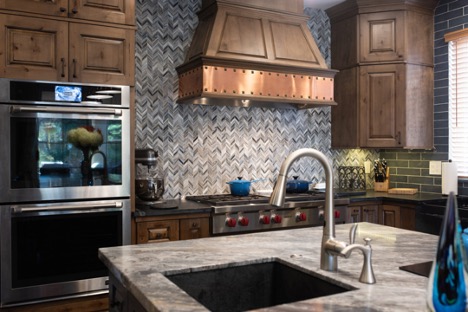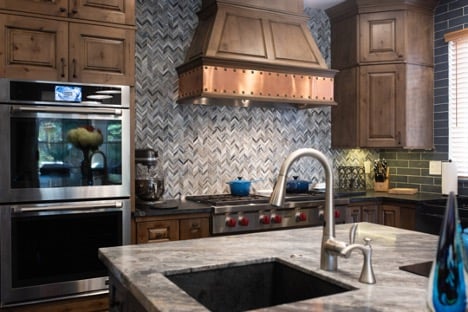 Renovating your Fresno home may have a few advantages you haven't considered. In addition to making your house more comfortable, spacious, or modern, renovations also offer important benefits for your physical and mental health.
Fewer Upper Respiratory Symptoms
Coughing, nasal congestion, wheezing and asthma and allergy flare-ups may be linked to the presence of mold and mildew in your home, according to the Centers for Disease Control and Prevention. Mold forms in moist places and can be a problem if you have leaky pipes or ventilation problems in bathrooms. Cracks in your foundation, gaps around windows and doors, or roof leaks also allow moisture to enter your home.
Mold thrives in dark, damp locations, like the area under your kitchen sink or the flooring around a leaky toilet. Both mold and mildew can grow practically anywhere, including drywall, wood beams, insulation, floors, ceilings, and insulation. Removing moldy or mildewed building products during your renovation is a simple way to protect your health.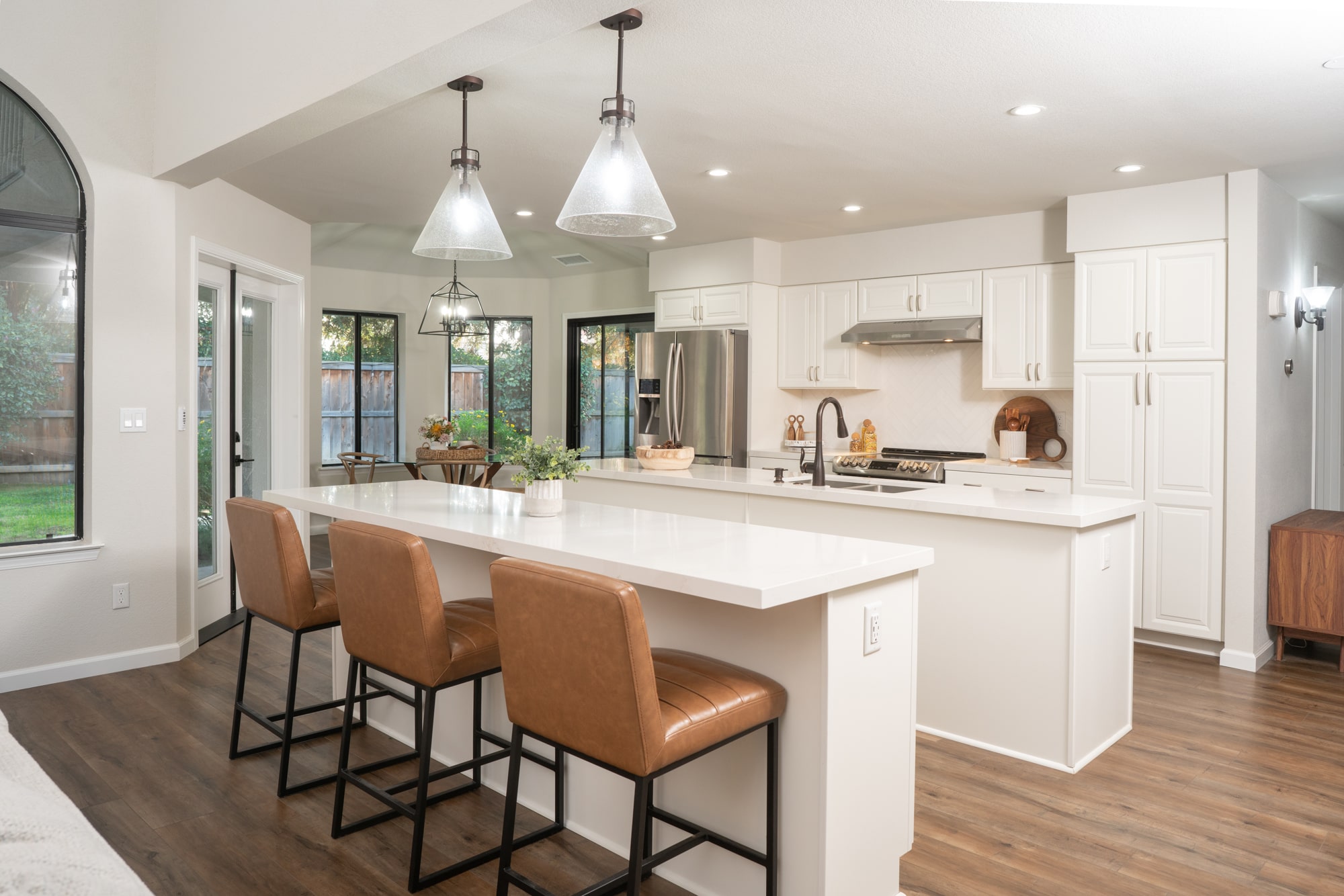 Better Air Quality
Volatile organic compounds (VOC) present in old kitchen cabinets, carpets, vinyl flooring, and other products may also irritate your nose and throat and cause headaches, nausea, and loss of coordination. VOCs are released into the air through a process called off-gassing. Off-gassing may last weeks to years depending on the compound type. Years of exposure to VOCs can increase your risk of memory loss, cancer, or liver, kidney, or central nervous system damage, according to the Environmental Protection Agency.
During your renovation, we'll replace your old cabinets or floors with environmentally friendly, low-VOC products. Green building and remodeling materials are not only attractive and durable but won't make you sick.
Smoke from forest fires burns your eyes, makes your nose run, and can worsen heart or respiratory conditions. Although fires may be an unavoidable part of living in the Fresno area, replacing drafty windows and doors during a remodel will keep smoke out of your home.
Reduced Risk of Injury
Do you constantly trip over the uneven spot on your worn-out hardwood floors or worry about the sparks that fly when you turn on the light in your attic? During the planning phase of your renovation project, we'll offer suggestions that will make your home safer. Correcting safety problems, an integral part of the renovation process, will help you avoid trips to the emergency room and improve the value of your home.
Are you planning to age-in-place? Adding universal design features, like zero-step entries, pull-down kitchen cabinets, grab bars in the bathroom, improved lighting, and wide hallways, will make your home the perfect place to spend your golden years.
Healthier Diet
Cooking isn't very enjoyable when your kitchen is tiny or your old oven no longer cooks food evenly. Unfortunately, you may soon find yourself relying on take-out or processed foods if it's too difficult to prepare meals at home. While these foods may taste good, they're often loaded with sugar, carbohydrates, and unhealthy fats.
After a kitchen remodel, you may find that your feelings about meal preparation change. A gourmet chef's range with convection feature will make it easy to whip up healthy meals that tempt your taste buds without raising your cholesterol. When you add a large island with a comfortable seating area, the entire family can work together to create healthy meals.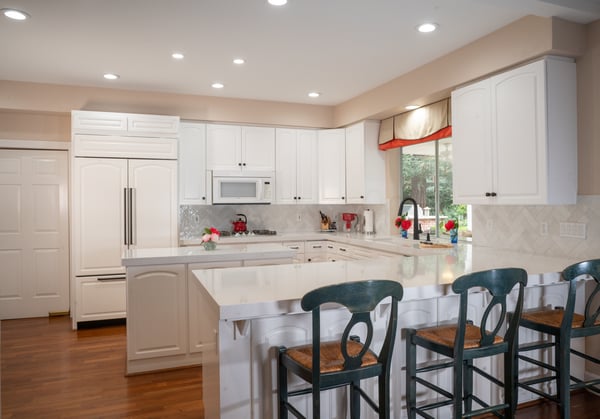 Less Stress
Stress is a common complaint among many of us. In fact, 60% of Americans reported feeling stressed in a 2020 Gallup poll. In addition to causing headaches and upset stomachs, stress can also cause or contribute to some serious health problems. If you feel stressed often, you're more likely to develop heart disease, diabetes, high blood pressure, or diabetes. Of course, it's difficult to feel relaxed if your home is unsafe or unappealing. Thanks to your renovation, you can reduce your stress level by:
Adding bedrooms so everyone has their own private space
Improving the relaxation factor in your bathroom with a deep soaking tub or steam shower
Transforming your cramped, outdated, or unattractive kitchen
Creating a home office that makes working from home a pleasure
Expanding your entertaining space with a family room, home theater, or game room addition
Increasing natural light with new windows and doors
Upgrading your outdoor entertaining areas with porches, decks, or patios complete with outdoor kitchens and TVs
Ready to improve your home and your health with a renovation? If you live in the Fresno area, get in touch with us and tell us how you'd like to makeover your home.