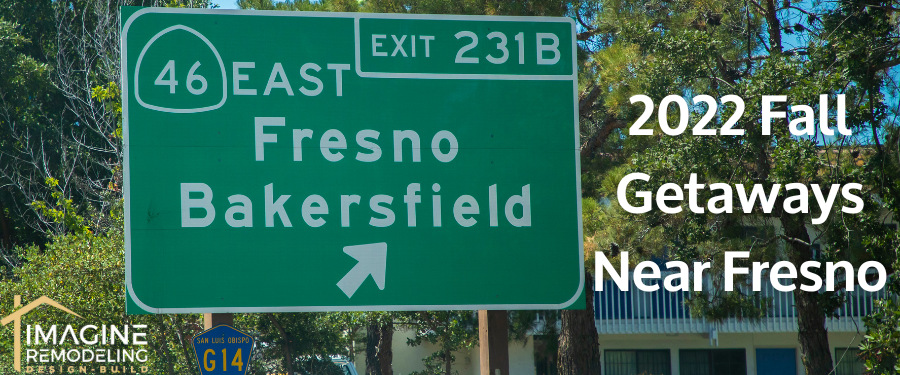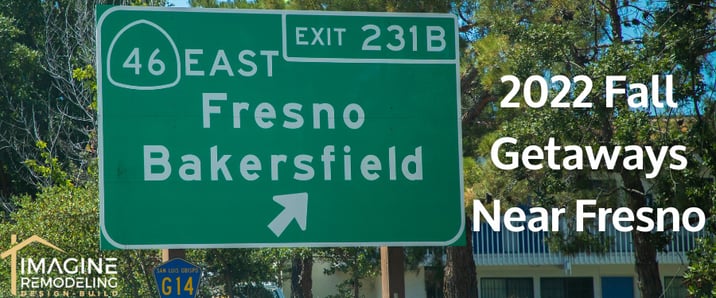 We all need a chance to get away from it all once and a while to relax and recharge our batteries. Spending all day getting to your getaway destination, however, kind of defeats the purpose. That's one reason Fresno's central location is ideal. Let's take a look at some of the best 2022 fall getaways near Fresno—within easy driving distance.
R.A.M Farms: Pumpkin Patch, Corn Maze & More
R.A.M. Farms in Turlock is just over an hour from downtown Fresno, and well worth the trip - especially for the kids! This farm is host to a pumpkin patch, a corn maze (always done in a different design each year!), pick-your-own flowers, a Halloween video show, and more. They also have a fresh produce stand with watermelon, cucumber, peppers, tomatoes, and other seasonable offerings. Check out their Facebook page for updates on attraction openings and event dates.
Fresno Discovery Center
The Fresno Discovery Center is located right in downtown Fresno and is another great offering for the young ones. The center features an interactive science museum, a cactus garden, live animals, and a playground. This non-profit destination is a great idea to immerse the younger ones into a fun-filled day of hands-on S.T.E.A.M activities.
Sequoia and Kings Canyon National Parks await you an hour to the east of Fresno, in the towering Sierra Nevada mountain range. Kings Canyon is known for its huge mountain peaks, and for the enormous canyon that cuts through it—cut by glaciers and reaching depths of up to a mile. Adjacent to Kings Canyon, you'll find Sequoia National Park—famous for its spectacular giant Sequoia groves.

Mono Hot Springs is a two-hour journey east of Fresno, ensconced in the beauty of the Sierra National Forest. If relaxation and stress relief is what you're after, it's hard to find a better spot. You can engage in whatever level of activity suits your taste. Choose, scenic hiking, swimming, trout fishing, boating, horseback riding, or simply relaxing while enjoying the spectacular scenery. Take advantage of the resort amenities that include a fine food cafe, hot mineral baths, spa, massage, and comfortable historic cabin accommodations with Wi-Fi (just in case you want to stay connected). Or you can choose to soak in one of the six geothermal pools all day and simply bask in the glory of your surroundings! Hurry there fast; their season ends about November 1!
Sausalito
Sausalito, about a 3-hour trek from Fresno, is across the bay from San Francisco and offers waterside shopping, dining, arts, and views. Sausalito is home to the San Francisco Bay Model, a 3-D model built by the U.S. Army Corps of Engineers once used for testing several engineering theories in the Bay and is now used as a scientific display for visitors. The Sausalito Ferry provides an economical and easy option to visit San Francisco without having to worry about traffic and parking once you arrive in the city. For great views of the Golden Gate Bridge and San Francisco skyline, consider driving up the Marin Headlands and stopping at one of several viewpoints.
Bakersfield
Bakersfield is located directly south of Fresno. Bakersfield is becoming increasingly known for its vibrant culture and food—and as an alternative California destination city (read that as less crowded. Of course, Bakersfield is well-known as the home of "The Bakersfield Sound" in country music. And there's no place better to check that out than at Buck Owens' Crystal Palace. The local Kern County Museum provides you with a look at the city's significant local history and origins. Plus, there is plenty of nightlife around to keep you well entertained.

Monterey
Monterey is located on the coastline above Big Sur and has a completely different vibe—and an equally interesting musical connection. Overlooking the expansive Monterey Bay, this city was home to the famous Monterey Pop Festival that launched the careers of Jimi Hendrix, Janis Joplin, and a host of others. The delightfully picturesque location is just a two-and-a-half-hour drive from Fresno. But Monterey is about much more than popular music. Founded by the Spanish, the community was part of their Californian colony, before becoming part of Mexico and eventually the United States. You can still see many of the state's original government buildings. You can enjoy the flourishing cultural scene here which includes places such as the Old Fisherman's Wharf and the Golden State Theatre. Take a two-person kayak ride on the bay and do a little whale watching. Then head to the Monterey Plaza Hotel and Spa or the Vista Blue Spa for a rejuvenating massage. For a romantic dinner in Monterey, enjoy a plate of seafood at Charthouse or one of the other gourmet waterfront restaurants, then stop by Carmel Beach for the best sunset views in town.
Plan a Romantic Getaway
Take a two-hour drive southwest of Fresno to reach Paso Robles, a serene paradise in California wine country that promises a weekend of wine tasting and relaxation. You'll have plenty of options from which to choose when looking for wineries, but you won't want to miss the Sculpterra Winery and Sculpture Garden, where you can stroll through the stately sculpture garden after a glass of wine and enjoy fantastic works of art in the open air. You can also enjoy a leisurely soak in the mineral waters at River Oaks Hot Springs and Spa, or get a treatment together at Vessel Day Spa. There are plenty of options for intimate dinners, including BL Brasserie.
Whether you're looking for relaxation, romance, history, or a refreshing experience in the wilderness, there are plenty of options just a short distance from Fresno this year in 2022!