As California's fifth-largest city, Fresno contains a wide variety of public amenities and attractions, as well as a thriving and diverse economy. However, people still travel frequently from Central Valley to other areas for business and pleasure.
One of the advantages of living in Fresno, California, is your local commute to work is relatively lower than other urban areas in the state, and you also can easily get to large cities, such as San Francisco, using several modes of public and private transportation.
How is the Commute in Fresno, California?
While traffic congestion is often a concern associated with metropolitan areas, Fresno is less plagued by the problem than most. According to the California Highway Patrol (CHP) Fresno Area Office, about 26,000 people commute out of Fresno and approximately 31,000 workers commute to Fresno on a given day. About half of the commute traffic is between Fresno and Madera, with State Route 99 and State Route 41 being main corridors.
Within the Fresno area, commute times are relatively low. A study conducted by real estate site COMMERCIALCafe found the average daily commute for workers in Fresno is about 45.4 minutes per day, or approximately 8.2 days per year. That number includes both the travel to and from work. Fresno made No. 7 on the study's list of shortest U.S. commutes, which included cities with populations of more than 500,000. In comparison, about 95% of working Americans spend an average of 54 minutes on their commute to and from work each day. Additionally, about half of Fresno's residents have commute times of less than 20 minutes, and only 5% endure a commute of an hour or more going one direction.
As for getting out and enjoying the region, Fresno's location in the center of San Joaquin Valley puts you in close proximity to several scenic lakes and beaches, as well as other natural attractions. Getting to other major cities, such as Sacramento and San Francisco, for work or play is also easy and convenient.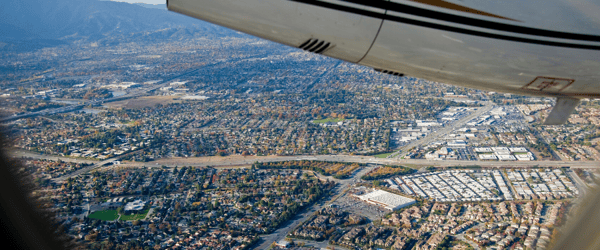 How Far is Fresno from San Francisco

?
If you're living in Fresno, there are numerous reasons why you might need or want to get to San Francisco, whether it's for work, to visit friends and family, or to recreate and have fun. San Francisco is about 163 miles from Fresno, although the road distance is closer to 187.5 miles. While the distance is a bit far for a daytrip, you can easily travel up to San Francisco for a few nights or a weekend. There are five primary ways to get from Fresno to San Francisco, including car, train, bus, night bus, and plane.
A bus ride from Fresno to San Francisco during the day costs about $25 to $35 and the travel takes close to five hours. Greyhound operates a Fresno to San Francisco bus line that runs three times per day.
You also can book a flight from Fresno Yosemite International Airport (FAT) to San Francisco International Airport (SFO). However, between checking in for your flight and going through security, your travel time is roughly around what it would take to get from Fresno to San Francisco via bus, train or car. Tickets also run about $104 to $406.
Another option is to travel by train. Although there is no direct train from Fresno to San Francisco, Amtrak operates a train from Fresno's Santa Fe Passenger Depot that can get you to Salesforce Plaza in San Francisco via a bus connection in Emeryville, California. The Fresno Amtrak schedule generally includes four or five departures per day that can get you to San Francisco. Including transfers, the journey takes about 4.5 to 5 hours, and coach tickets cost about $30.
What is the Fastest Way to Get from Fresno to San Francisco?
The fastest way to get from Fresno to San Francisco is by car. Via California-99 North, the Fresno to San Francisco drive time is generally about 3 hours, although you might run into traffic entering the city. You can also take Interstate 580 West or use Interstate 5 North to Interstate 580 West. Both alternate routes add about 10 to 15 minutes of drive time.
There are both pros and cons to having your car in the city. Driving around San Francisco is relatively easy, but parking poses some challenges. For example, hotels in San Francisco usually don't offer parking or charge an extra fee, and finding street parking downtown can be difficult. On the plus side, San Francisco has quite a bit of street parking in residential neighborhoods and metered street parking in commercial areas. You can then use the Muni system to get around during your stay. If you go this route, be sure to do research ahead of time and check the unique daily/hourly restrictions that apply to the street where you choose to park so you don't end up getting towed or charged exorbitant parking fees.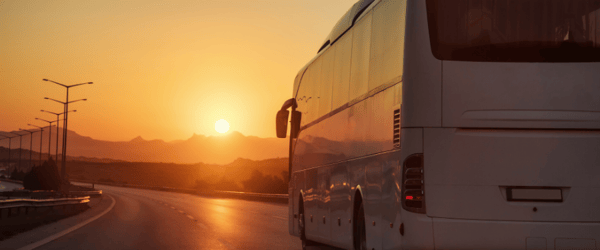 What is the Cheapest Way to Get from Fresno to San Francisco?
The cheapest option is to take a night or early morning bus from North Fresno to San Francisco that is operated by FlixBus. Tickets only cost about $15—or a little more with taxes and fees—but departure times are limited.
Making the Most of Life in Fresno, California
There is plenty to enjoy about living in Central California and exploring the surrounding region. Once you've established a home you love in Fresno and set down roots in the area, the idea of moving can be unappealing. That's where home remodeling comes in. By undertaking occasional improvement and renovation projects with a company like Imagine Remodeling, your home can evolve along with your family's needs and lifestyles, allowing you to comfortably and securely build a future in Fresno.
Sources
"Tens of thousands of commuters drive to and from Fresno every day." YourCentralvalley.com. Accessed online at https://www.yourcentralvalley.com/news/local-news/tens-of-thousands-of-commuters-drive-to-and-from-fresno-every-day/
"STUDY: FRESNO RANKED AMONG SHORTEST COMMUTES IN US." The Business Journal. Accessed online at https://thebusinessjournal.com/study-fresno-ranked-among-shortest-commutes-in-us/
"Are You Living in One of the Cities Where Commuting Time Increased the Most or Least?" CommercialCafe. Accessed online at https://www.commercialcafe.com/blog/are-you-living-in-one-of-the-cities-where-commuting-time-increased-the-most-or-least/
"Do you have an average commute? Census data reveal how Fresno stacks up in state." The Fresno Bee. Accessed on at https://www.fresnobee.com/news/local/article212307474.html