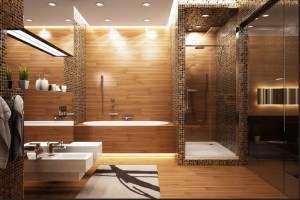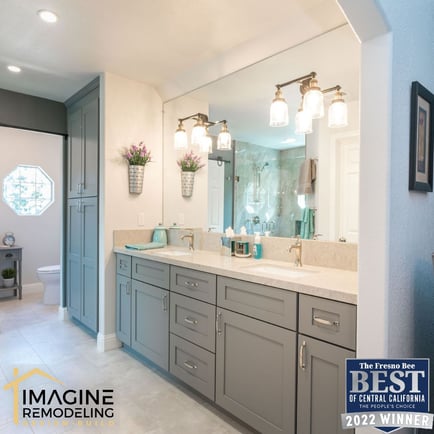 The bathroom is one of the most private and intimate parts of anybody's house. Regardless of how big or small it is, you need to make sure your bathroom looks and feels relaxing. To make that happen you will need a good floor plan. Here are some tips on how to design a truly efficient and comfortable bathroom:
Mind the Toilet
The toilet always sets the tone of an effective bathroom layout, unless you are still in the process of building the house, in which case you can dictate where the toilet should go. If you are simply remodeling, though, you'll have to design the rest of the bathroom space such that the toilet is offered some privacy —off to the side, covered by the vanity, etc.
Related: Bathroom Remodeling Mistakes You can Avoid
Take a Head Count for the Vanity
Of course, your effective bathroom layout needs a vanity, but you'll have to decide whether to put in one sink or two; you'd also need to determine how much storage space you need. For this, you'll have to think about how many people will be using the vanity and how. Will there be two people who need to prepare for work/school at the same time on a regular basis? If so, then a two-sink vanity may be best. Otherwise, you could have a single sink and then a separate makeup vanity for the women of the house.
Universal Design Features
If you're planning to remodel your bathroom and you'd like to age-in-place in your home, there are special design features and floorplans options to consider. Making sure the shower is easily accessible and paying special attention to cabinet placement are things to keep in mind if your goal is a universal design.
Shower, Tub, or Both?
Some people love soaking in a tub, especially after a stressful day at work. Others prefer quick showers, especially those who are always on-the-go. When you choose whether to install a tub or a feature shower, be sure to take everyone's preferences into consideration. Like many people, you may have to go for a functional shower/tub combo if you have limited space.
Bathroom Lighting
Before settling on an effective bathroom layout, you want to remember to take lighting into consideration. Lighting is one of the most overlooked features when creating a bathroom layout, but is often one of the most important features to ensuring your space is functional. Improving your bathroom lighting will help reduce eyestrain, keep you safe in your bathroom, and help you better accomplish daily grooming activities.
Remember that in a bathroom, every single inch counts. Safety is also important, so be sure to include such features as slip-resistant surfaces and grab bars. It is also a good idea to think beyond the bathroom and consider the style you've adopted with the rest of the house. Although you don't have to match everything, the styles of the individual rooms should at least blend well.