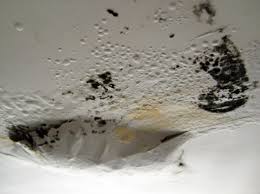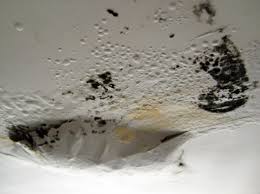 Mold and dry rot may be invading your home and you don't even know. Dry rot can go undetected, undisturbed, and unnoticed until it finally reveals itself in the form of structural damage. If not treated in a timely manner and properly, there can be decaying power can cause significant damage. Because dry rot infects timber, every home is susceptible to attack.
Additionally, mold is more dangerous than often assumed. Mold easily multiplies, especially in places like your bathroom, where there is much moisture. What you don't know about mold can make you sick. In fact, mold is potentially deadly. Here is what you need to know about these hidden enemies.
Basic Mold & Dry Rot Facts
Mold is a fast-growing fungus that occurs naturally in your environment, no matter where you live. Mold is common in places where there is excessive moisture, such as around leaky pipes or faucets. Invisible to the naked eye, mold spores float through the air and are carried into the home on skin, shoes, and clothing or through open windows. Once inside your home, mold finds a comfortable, damp area to settle in and start multiplying.
Mold is not only an unsightly problem that causes significant damage to your home; it causes significant health problems.
Similarly to mold, dry rot needs moisture to grow. Moisture causing rot comes from a variety of sources including a dripping pipe, water from the roof, or bath leaks. Dry rot is a wood destroying fungus that usually begins to grow unseen. As long as spores remain dry, they are relatively harmless.
The Danger of Mold & Dry Rot
It is when dry rot come into contact with moisture that their killing capabilities begin. The severe damaging aspects of dry rot attack the parts of your home that gives it strength. The longer dry rot goes untreated, the more costly the repair will be. You must combat this problem immediately once it becomes apparent.
Mold on the other hand, many people are allergic to this. Mold allergy produces symptoms such as eye and throat irritation, skin rashes and breathing problems. Individuals with asthma or other respiratory illnesses are particularly at risk for developing mold-related illnesses. Anyone coming in contact with mold can develop infections, however the U.S. Environmental Protection Agency (EPA) explains that people with a weakened immune system are particularly vulnerable to infections cause by mold exposure. One such infection is Aspergillus, which proved deadly for the mayor of Calloway Florida in 2012. Mayor Robert "Bob" Thompson died after apparently inhaling black mold, which is aspergillus spores, while inspecting a drainage ditch. There have been many other claims that mold contributed to a person's death.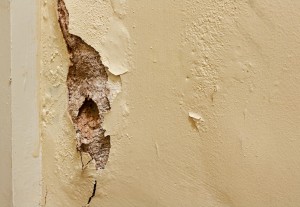 Contradictory Information About Mold Removal
Some sources tell you that all you have to do is get some bleach and water and go to work scrubbing the mold away. Other resources say that bleach is not the right product to use. The EPA says that "The use of a chemical or biocide that kills organisms such as mold, chlorine bleach, for example, is not recommended as a routine practice during mold cleanup." If you have a mold problem or even think that you do, you may wonder what to do to resolve the problem, especially with conflicting information about its removal.
Identifying Dry Rot
It is important to identify dry rot from other types of decay such as wet rots. Unlike other fungi, dry rot can travel through other building materials such as brick to reach building timber.
You can identify dry rot by the any of the following indications:
Wood shrinking and cracking in a "cuboidal" formation
A silk skin formation on timber that is a grey mushroom color
White cotton fluffy fungus growths
Musty or damp odor
Leave it to the Professionals
Mold that is disturbed results in even more spores being released into the air, which can then be inhaled by you or a loved one. Do not attempt to disturb or remove mold yourself. Wear a face mask when going near an area where there is mold or where you suspect it is thriving. Call a professional to properly assess the mold problem and to properly remove the mold. Only those who have experience in mold removal should remove the mold in your home. Once removed, you must take precautions to prevent growth of new mold spores. Make plumbing repairs and make sure all rooms, particularly those with a lot of moisture, are well ventilated. Leave mold removal to experienced professionals and do your part to prevent mold from reoccurring to prevent mold-related serious illness or even death.
If you suspect dry rot, you should contact a professional immediately. It is not a good idea to fight this home enemy alone. You should call in reinforcements from professional contractors or treatment companies. There are a variety of methods for treating dry rot and reinforcing your home so be sure to find an experienced professional to explain the process they use. The battle plan should ultimately result in rectifying the cause of moisture and allowing the timber to properly dry in order to control future rot.