Apr 07, 2020
Comments Off on

Your Guide to Virtual Design Build Remodeling During COVID-19
Are you hunkered down in your home? Have you noticed any areas that aren't as functional as you thought they were? With a variety of technology options available, Imagine Remodeling is starting and keeping projects moving through COVID-19 through virtual options. With our unique design build process, we can start designing your project now, and start building when the virus becomes obsolete. Here's how:
What is Design Build?
Design build is a project delivery system through which you contract a single company to oversee each aspect of the process, from project design to production and materials selection and construction. Under a traditional delivery system, you work with a design or architectural firm to design your remodel, whether it incorporates a single room or your entire home. Next, you take the project to bid or use another method for selecting a separate remodeling company to handle the construction.
With design build, work with one company, which has numerous benefits. For example, having a single design build contract reduces the design time, simplifies construction drawings, creates opportunities for value-engineering during the design phase, shortens the construction calendar, and limits your communication channels to a single point of contact.
Here is a closer look at the various steps within the design build construction process and how we are handling each during the virus outbreak to get your project started:
1. Initial Consultation
Once you've narrowed down the design build firms on your short list, hold a meeting at your home to discuss your vision and project budget. We're approaching this step through a virtual tour via your smartphone or computer during the corona virus outbreak. You can still show us what you're looking for in your home, explain your style, and show us your vision. This way we'll team get an understanding of your wants and needs and be able to discuss our initial approach with you, so you can make an informed decision about whether we are a good fit for each other.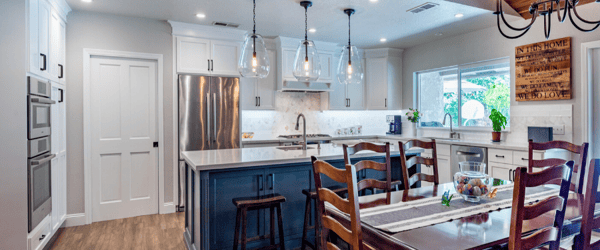 2. Signing the Design Agreement
If you feel confident about the partnership, you next sign a design agreement and pay the initial deposit. During this phase, you also discuss a timeline for the first draft of the design, as well as a fully transparent look at all the project budget numbers. All the components of this step can also take place virtually through video conference calls, electronic document signing, and virtual design sessions.
3. Developing Your Design
Next, the design build team works with you (virtually!) to develop drawings for your Fresno home remodel. Whether you are remodeling your kitchen, bathroom, or whole home, you have lots of choices to make regarding the floor plan, materials, finishes, appliances, and features. Your design team walks you through the decision-making process and creates a 3D model to give you a better picture how your space will look after the project. After you've made your selections, your design build team can give you a more accurate estimate for your project budget. Design and selections can all be done virtually through video conferencing and online selections, that we will incorporate in your 3D design so you can see the choices together in your virtual home.
4. Finalizing Construction Agreement
When you decide to move forward, our team will draw up a construction agreement to Docusign. It will include the detailed project cost sheet, final written scope of work, approximate start and end dates, and payment schedule. Your contract then procures the necessary materials and permits for the project, so we are ready for construction as soon as it's safe to proceed.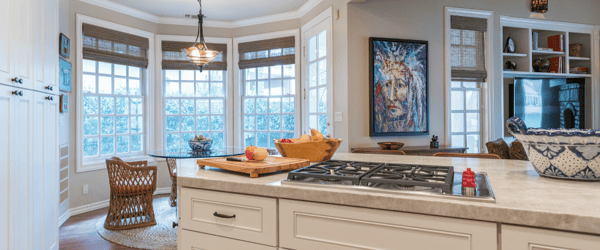 5. Remodeling Your Home
The next phase is the hands-on work, where your remodeler and their trade partners and subcontractors work together to bring your Fresno remodeling project into reality. Design build construction tends to go more smoothly, with less change orders, because your construction team was able to provide input during the design phase to ensure what was put on paper was feasible for implementation.
This step can not be done virtually, but the virus may be gone by the time you've completed the other steps in the design build process and you'll be ahead of the crowd who're ready to remodel in the summer and fall months. During construction we also use technology to perform much of our project. View a demo of BuilderTrend.
6. Completing the Project
After your remodeling project is finished and your team has cleaned up the work site, the project leader or superintendent leads you on a walk-through to familiarize you with each new feature and make sure everything meets your expectations.
Selecting a Design Build Firm in Fresno
There are several benefits to choosing a design build contract for your upcoming remodeling project. Whether you are drawn to the process because of its collaborative nature or the continuity, efficiency, or consolidated communication it provides, the first step is finding a design build remodeling firm you can trust. Imagine Remodeling uses the design build process for a wide range of renovation projects in Fresno, from whole home remodels to additions and single-room renovations. Our designer and builder work together from the start, combining their expertise to complete your project as efficiently as possible.