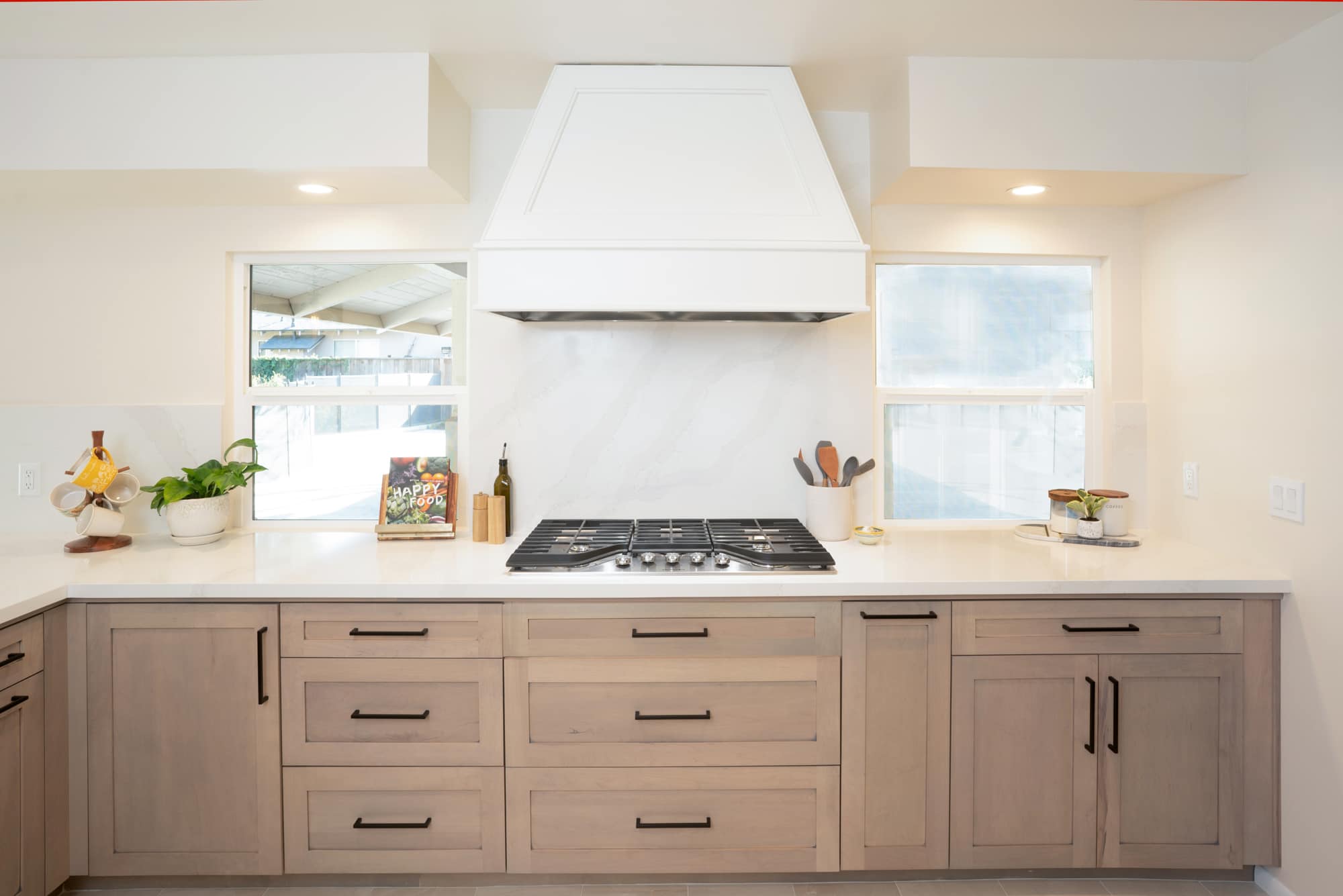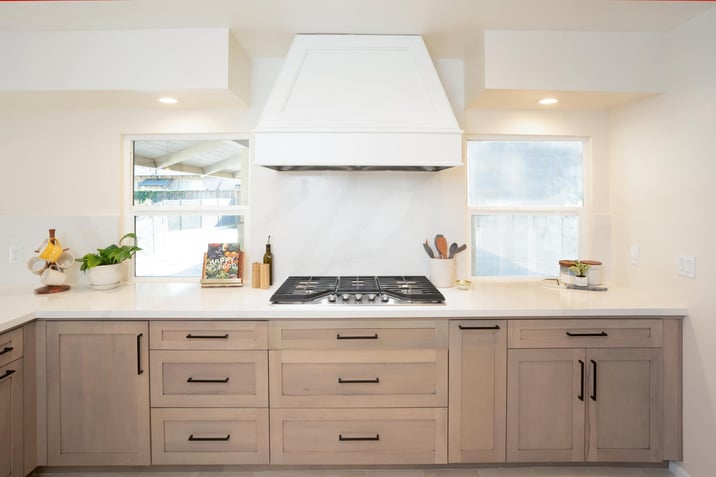 Slab walls, one of the hottest trends on Instagram, make a lot of sense if you're remodeling your Fresno kitchen or bathroom. Available in a variety of sizes, colors, and styles, slabs are as beautiful as they are practical. They're an excellent choice if you're tired of maintaining grout or want something a little different in your new kitchen or bathroom.
The Benefits of Slabs
An increasingly popular alternative to tiles, slabs are panels that are large enough to cover an entire wall from floor to ceiling or enclose a shower area with minimal or no seams. They're also an excellent choice for backsplashes and kitchen islands.
Slabs offer many advantages for your remodel including:
Plenty of Choices: Manufacturers make slabs in a variety of materials, including granite, marble, solid surface, quartz, and high-gloss acrylic. If you want the look of stone for a fraction of the price, consider composite or porcelain slabs. Composite slabs feature a thin layer of stone attached to a polyvinyl chloride core, while lightweight porcelain slabs can be manufactured to mimic granite, marble, and other natural stones.
Size: Slabs are available in many sizes ranging from 2' by 8' panels to gigantic 5' by 10' slabs. If standard sizes aren't quite big enough, your remodeler can custom order a slab to fit your space.
No More Grout: Grout attracts moisture, mold, and mildew and tends to shrink and crack over time. Thanks to the large size of slabs, no grout is required, which means you'll spend less time cleaning and more time enjoying your new bathroom or kitchen.
Easy Cleaning: A quick wipe with a moist cloth will keep your slab wall or backsplash looking its best.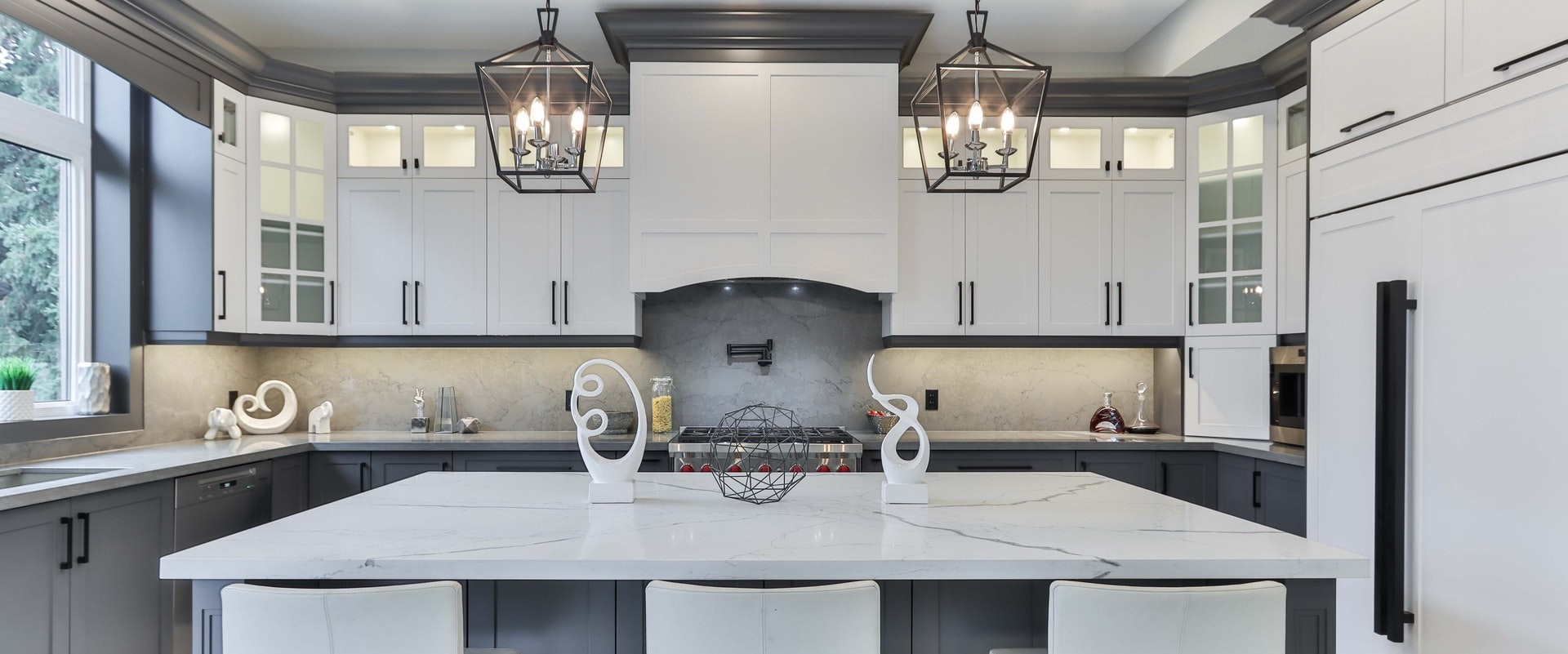 How Slabs Can Transform Your Kitchen or Bathroom
Slabs keep moisture, mold, and mildew from invading your bathroom or kitchen walls, but that's not the primary reason they're so popular. Whether you're adding a backsplash, installing an accent wall, or creating a custom shower surround, slabs lend a high-end luxurious touch to your renovation.
Creative techniques, like joining seams together with book matching, turn a slab backsplash or island into a work of art. Book matching involves precisely matching the veins in the stone when joining two slabs together. Slabs are created by cutting slices from a large, thick piece of stone. Normally, the front or "A" sides of the slices are polished and installed face up while the back or "B" side of the slice remains unfinished and out of sight.
When slabs are book-matched, the A-side of one slab is matched with the polished B-side of another slab. Matching the seams of these mirror image slabs creates interesting patterns that may look like butterflies, diamonds, and other eye-catching shapes. Book matching can be used to join two seams together on a backsplash, shower surround, kitchen or bathroom wall, or kitchen island.
Wondering How Much You'll Pay for a Slab?
The price of a slab varies from about $50 per square foot to $150 per square foot or higher depending on the type of material used. Acrylic, composite, porcelain, and solid surface slabs are at the lower end of the range, while natural stone will make a bigger dent in your budget.
Do you love the look of granite? Luckily, the price of granite has decreased in recent years and is only about 50% more than the cost of tile. If solid granite slabs aren't in your budget, porcelain offers a perfect compromise. It's less expensive than real granite yet features the dramatic veining that gives granite its characteristic appearance. Thanks to advancements in printing techniques, porcelain can also look like marble, wood, and other materials.
Eager to start your Fresno bathroom or kitchen renovation? Contact us and let us know how we can help you improve your home.