Jan 10, 2019
Comments Off on

The Future of Remodeling—Trends that Could Take Off in 2019

If you've been thinking about remodeling your Fresno-area home, you may have been keeping an eye on emerging remodeling trends. As remodelers, we watch them as well. And while some trends come and go rather quickly, we're more interested in developments that impact the future of remodeling. Here are some trends that could take off in 2019.
Not All Trends Are Created Equal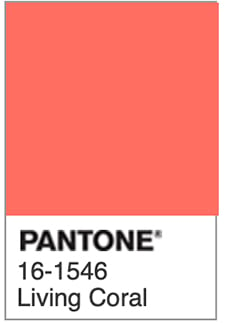 Not every remodeling trend has the same kind of staying power. Some trends are more aesthetic-based. Aesthetic tastes can change rapidly. You can see that reflected in whatever the trending color is. That changes yearly. This year, for instance, the "Color of the Year" (as selected by Pantone) is Living Coral. It's bold and bright and appealing to some.
You'll probably see a lot of it in use as an accent color—and you won't just see it used in homes. It will pop up in clothing and accessories as well. It may not be your favorite color. That's OK because next year's "Color of the Year" will be something different. Paint manufacturers have their own versions of what's trending. Their choices are made with interior walls and trims in mind.
Sherman Williams has selected Oceanside SW 6496 (a rich blue with jewel-toned green) as their color of the year. Competitor Benjamin Moore follows their usual pattern of offering a wider palette of colors that present lots of options.
You'll find similar trends when it comes to things such as fixture colors and materials, countertops, and appliances. These trends tend to evolve more slowly. And while there is a noticeable movement away from granite countertops (and toward quartz), it's a much slower movement. In a similar manner, there is a slow movement away from stainless steel appliances toward black stainless appliances. But the truth is that conventional stainless is still very popular.
True Trends Reflect Lifestyle
There are some trends that have emerged because they reflect changes in lifestyle—in the way people actually use their homes. These trends take longer to develop, but they also retain their popularity longer. They aren't based exclusively on aesthetics. They reflect practicality and functionality. With that in mind, let's look at trends in three rooms that continue to evolve over time because the way we use them has changed.
Laundry Rooms Re-imagined
There was a time when the laundry room was either a corner in the basement or a tiny space that existed behind louvered doors in a hallway somewhere. The trend today is to have a light and bright laundry room that gives you the space you need to tackle all aspects of doing the wash—and maybe even provides a little extra storage space in the process.
Many homeowners incorporate their laundry room with a mudroom that provides a place for kids with muddy feet (or pets with muddy paws) to enter your home without tracking up the whole house. It's also become popular to include a "pet spa" (really, just a floor level bath) for bathing pets. And you can even make it a pet room for your dog or cat to be comfortable if you're going to be out of the house for a few hours.
Not only are these new laundry rooms functional—they're also attractive! They've become places where you can actually enjoy spending time. Here's a Houzz.com post that shows the most popular laundry room photos of 2018. But this is one of those trends that's continuing to develop—so we're not showing you "yesterday's news." You can use these images as inspiration to create your own special space.
The Kitchen
It's not exactly news that the kitchen has become the center of activity for the home. This is a trend, however, that has staying power. Here's an interesting article from NPR that talks about Why Modern-Day Guests Always Gather In The Kitchen. So what are some of the more current trends when it comes to kitchens?
The kitchen island is perhaps the most prominent trend over the past few years—and it shows no sign of slowing up. What's changing, however, is how people are configuring these islands in their kitchens. If you click here to take a look at the kitchens in our project gallery you'll notice that every single kitchen has an island! But if you look more closely, you'll notice that they vary dramatically in size, material, and function. The trend is toward kitchen islands that fit your kitchen (size); fit your specific needs (functionality); fit your personal sense of style (aesthetics).
The Bathroom
One thing that hasn't changed about bathrooms in the last several years is that (along with kitchens) they remain one of the top two most remodeled rooms in the house. That's because we've changed the way we use or bathrooms—and we use them a lot. They help set the tone for our day, and they are often the last room we visit before bed. They have become much more visually appealing. But they are increasingly designed to meet our changing needs. We want them to look good, but we also want them to be comfortable and convenient. Universal Design (or Aging-in-Place) is a major trend that calls for designing bathrooms that will continue to be comfortable and safe as we mature.
Additional trends worth watching reflect recent developments at Italy's Cersaie Fair last September. Visitors to this exhibition saw emerging trends such as personalized and streamlined bathrooms, increased use of mix-and-match tile work, slim whirlpool tubs, and easy-clean toilets. For more details, You can read about the details here, in an article from Houzz.com.