Aug 13, 2019
Comments Off on

The Top Zip Codes in Fresno for Beautiful Homes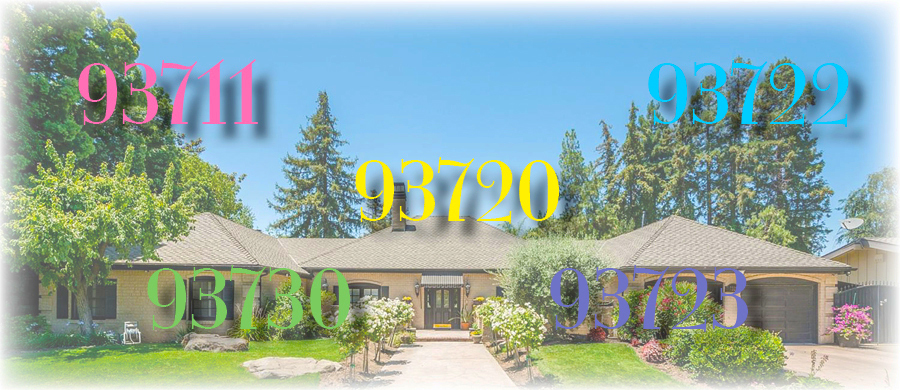 If you live in the same place for a while, it can be easy to overlook some of the beauty that surrounds you. That's true of natural beauty and it's also true of the homes in your town. Whether you live in Bullard, Central, Edison, Hoover, McLane, the North Growth area, or the South Growth area, there are hidden gems all around. Let's look at the top zip codes in Fresno for beautiful homes.
Sometimes Beauty is Hidden Inside
While there are a lot of homes that are extremely appealing from the outside, the true beauty of many homes is really found inside. And not only are these homes aesthetically appealing, but they're also designed to ensure comfort, convenience, and safety. Let's take a look at two rooms where that is especially important: The kitchen and the bathroom.
Beautiful Kitchens
It could be argued that your kitchen is the most important room in your house. Think about the things that happen there: Food preparation, casual meals, family meetings, school projects, casual entertaining. Here are a few examples of homes in Fresno where special attention was given to the look, feel, and functionality of the kitchen
93711
This kitchen on Alluvial Avenue is bright, bold, fun, and very practical. The oversized kitchen island with built-in sink is not only strikingly beautiful, but it also provides plenty of space for food preparation and casual seating at breakfast. The open plan makes this a great entertaining kitchen as well. And because of the way it is laid out, the cook is never left alone in the kitchen—even while preparing food! Click here for additional photos that highlight the beauty and features of this Alluvial Avenue kitchen.
93722
Over on W. Bedford Avenue is another home with a kitchen that makes living comfortable, convenient, and stylish. It also takes advantage of an oversized kitchen island (this one with a single, under-counter farm sink. The bold cobalt blue island stands in nice contrast to the warm wood flooring. And while there is a separate dining nook, the solid counter space on the island has plenty of room for four casual diners. Click here for additional photos—including a "before-and-after" view of how this Bedford Avenue kitchen went from basic to beautiful.
93720
On Flora Avenue, you'll find yet another beautiful kitchen with a completely different look. These homeowners went for more of a sleek and stylish modern look. Check here to see detailed images of the exquisite countertops, backsplash, and flooring. This kitchen opens to a dining area that is a bit more formal and elegant. The cool colors of the cabinets stand in starkly attractive contrast to the bold splashes of color on the back walls. This kitchen also takes advantage of upper cabinet space (that extends to the ceiling) to ensure plenty of storage. Once again, it's an example of beauty and functionality.
Beautiful Bathrooms
The second room in your home that gets a lot of daily use is your bathroom. And while it may not be the first thing you consider when you think of a beautiful home, this room can set a strong tone for your whole house. While your guest bath or powder room can be fun and whimsical, your master bathroom is one of the most personal (and highly used rooms) in your home.
93723
This stunning bathroom on Gibson Avenue is a wonderful mixture of comfort, style, and practicality. The over-sized step-in shower with built-in bench seating is not only aesthetically appealing, but it's a smart move for homeowners who want to incorporate universal design into their homes so that they can remain there as they mature. The shower includes both a fixed and a hand-held showerhead so that allows showering from either a standing or sitting position. The large frosted windows provide lots of natural light, which is a great safety feature in addition to making the room look bigger and brighter. Clicking here for other images will give you a feel for the practicality of the double sink vanity—and also highlight the use of an extra-long mirror which adds visual space to the room.
93730
Over on Clear Lake Lane, you'll find a fantastic bathroom that also offers a safe and beautiful step-in shower with exquisite tile work and built-in storage space for shower supplies. It also offers the option of seated or standing showering. But this particular master bath also features an added luxury item: A stand-alone soaking tub. Click here for images that include a closer look at the soaking tub and the huge glass block window that provides an abundance of natural light.
These are just a few of the hidden beauties you can find in the greater Fresno area. Whether you live in one of these zip codes—or are buying a home in Fresno, we can help you turn your home into a thing of beauty that will also offer you great comfort, convenience, and safety.