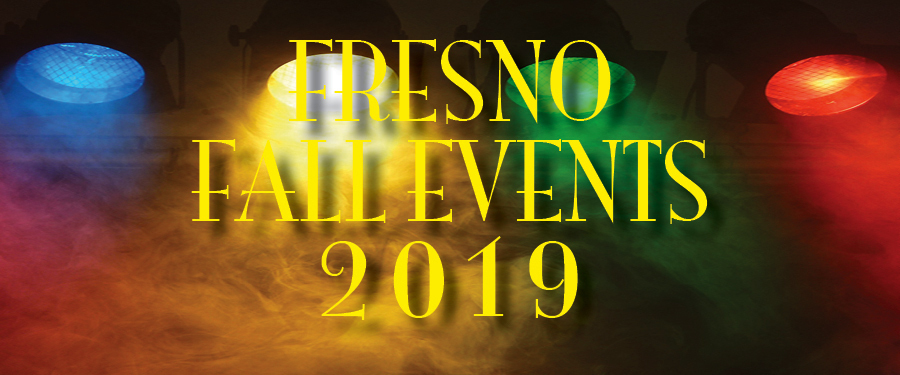 There is never a shortage of activities in the Fresno area. So, what's happening around Fresno this fall? Here's a quick look at some of the best 2019 fall events near Fresno.
Boots in the Park
Boots In The Park returns to the Woodward Park Amphitheater with Kip Moore, High Valley and more on Friday, September 13. Join us for the Central Valley's biggest country bash with live music, some of the valley's best BBQ, cold beers, full bar and more! More major artists to be announced soon! Please note: This event is exclusively for adults aged 21 or older.
Water Lantern Festival
September 21, 2019 from 4:30 PM to 8:30 PM
7775 N, Friant Rd, Fresno, CA
The Water Lantern Festival is an event filled with fun, happiness, hope, and great memories that you'll cherish for a lifetime. This is a family-friendly event that can be shared by everyone. Enjoy sampling a wide variety of foods from the many food trucks on-premise. Listen to live music. Take time to design your own water lantern and then come together with others to launch your lanterns and watch them shimmer in the water. Friends, families, neighbors, and lots of people that you haven't met can come together to create a peaceful, memorable experience.
4th Annual North Fresno Whiskey Festival
September 14, 2019 from 4:00 PM to 8:00 PM
The Standard Restaurant & Lounge, 9455 N. Fort Washington Rd, Fresno, CA
If you enjoy trying fine single malt, blended Scotch and American Whiskies—including Bourbon and Rye—this is the festival is for you! This tasting event gives guests the chance to sample over 60 whiskeys and interact with industry professionals. The 4th Annual North Fresno Whiskey Festival is brought to you by The Standard Restaurant & Lounge. In addition to fine whiskeys, a vast array of cigars (provided by Cigars Ltd.) will be available for purchase. Your ticket entitles you to:
Souvenir Tasting Glass
Souvenir T-Shirt
Complimentary hor d'oeuvres from 4pm-6pm
Live Music
There are VIP tickets available for those looking for a more robust experience starting at 3:00 PM that enables ticket holders to enjoy private tastings that are not available to general admission ticket holders. Please be advised that this is a "21 and Older" event and participants must present a valid ID.
42nd Annual Fresno Scottish Gathering and Games
September 21, 2019, from 9:00 AM to 4:30 PM
Kearny Park, 7160 Kearney Blvd, Fresno, CA 93706
Bring your family and enjoy all things Celtic when The Fresno Scottish Society proudly presents its 42nd annual Gathering and Games! You can explore your ancestry as you gallivant down "Clan Row." Take a gander at what our Scottish merchants have to offer (Perhaps a kilt for a new and improved wardrobe?). Feast on incredible food and enjoy Scottish ale! You can also watch (and even participate) in old-world Scottish traditions. Click here for more information or to purchase tickets.
Fresno Night Market
September 27, from 4:00 to 9:00 PM
Granite Park, 3950-3978 N. Cedar Ave, Fresno
Here's your chance to be part of a new tradition at the First Annual Fresno Night Market—the Central Valley's best evening street market and bazaar! Take a leisurely stroll, shop and eat through over 200 vendors. Bring your friends and family to feast from diverse food trucks, appreciate local talent at the art hop, enjoy local craft beer and fine wines, and experience an event like no other! Bid summer a fond farewell at the Fresno Night Market! Tickets can be purchased at the gate. Adults are $5, Children (8-17) and Seniors (55+) are $4. Children under 8 are free! Get more information here.
Image by Julia Schwab from Pixabay