Jun 10, 2019
Comments Off on

7 Safety Features Every Fresno Resident Should Have in Their Home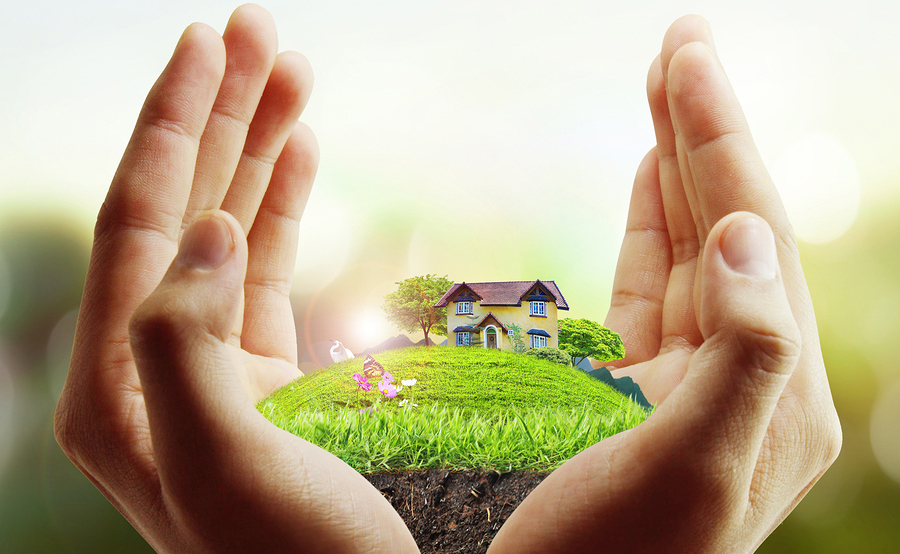 A big part of what makes a home comfortable is that it feels like a safe place. What can you do to ensure your home is safe? Let's look at a few things that will ensure your safety within your home—and also ways you can keep your home itself safe. We'll list some of the dangers and then offer suggestions for safety features.
Falling
More than 662,000 adults suffered falls in 2010 and were hospitalized as a result. Between 20 to 30 percent of adults who fall suffer moderate to severe hip fractures, head traumas, and lacerations. Often that's due to inadequate railings or banisters on stairs. Make sure you have adequate railings in place and that they are secure. The incidence of falling increases with age. A huge number of falls occur in the bathroom. According to www.aging.com/falls-fact-sheet/ 80 percent of falls happen in the bathroom.
That's one reason making sure your bathroom is optimized for aging-in-place. To do that you may want to make sure you install adequate hand bars in your shower. One important way to avoid tripping and falling in the bath is to install a barrier-free shower. That's one that has no threshold to step over. The photo you see here shows both stylish grab bars and a barrier-free shower floor from a home we recently remodeled in Sierra.
Falls can happen in other areas of the home as well so a significant element of an aging-in-place remodeling project would be to eliminate any lips on the floors throughout the house.
Scalding
Another common household injury is scalding from water. One cause is having your water heater set too high. The Department of Energy recommends a setting of 120 degrees Fahrenheit. Most heaters, however, have a default setting of 140 degrees. That's hot enough to scald if your skin is exposed for just six seconds! Turn down the water temperature on your water heater to protect yourself (you'll also save some money).
Fire
Fire can be a danger in your home. Half of all house fires start in the kitchen. That's logical because it's where you cook (using high temperatures). A lot of fire prevention in the kitchen is simply common sense (keeping combustible items away from the stove). But having a fire extinguisher handy is a smart idea—even if you never have to use it. The good news is that 75 percent of homes have a fire extinguisher. Unfortunately, many of these are not fully charge, and quite a few adults don't know how to use them!
Storage Safety
It's easy to overlook your storage areas when planning for a safe home. This is particularly important in the kitchen. Things that were once easy to access on higher shelves can be difficult to get at as we age. One way to solve that problem is to install lower over-the-counter cabinets in the kitchen and to lower the position of the microwave. Another solution is to replace lower shelving-style cabinets with pull out drawers. That makes it much easier to access items at the back (without having to get down on your hands and knees!).
Helpful Safety Devices
There are a number of handy devices that can help you feel more secure in your Fresno home. Here are a few you may want to consider.
Smoke/Carbon Monoxide Inhalation
Smoke and carbon monoxide inhalation are additional concerns for homeowners. Fortunately, housing codes have required homes to have both smoke and CO detectors.
There are a number of effective and reliable detectors on the market, including the Nest.
Voice-Activated Medical Emergency Systems
Falling is a serious enough problem for mature adults, but not being able to summon help really exacerbates the situation. That's why many mature adults also opt for some kind of voice-activated emergency system that automatically sends a request for help in the event of a fall. There are a variety of alert systems, including MobileHelp, Bay Alarm Medical, and Medical Guardian. SeniorList (an independent review site) recently rated The Best Medical Alert Systems and you can check out their findings yourself. A number of the home security systems mentioned below include medical alerts as part of their overall security systems.
Home Security Systems
Keeping Your Home Secure is a growing concern for many homeowners. There are a lot of home security systems available—and the number seems to be growing all the time. So which home security system is right for you? Obviously, that depends on your specific needs, your budget, and on how comfortable you are using a particular system. Reviews.org took a fresh look at the options available to you. Here are their recommendations for the 12 best systems as of April 2019.
This list simply gives you the names of the systems and their rank (according to Reviews.org). You can read the specific highlights here. The online reviews also list the monthly monitoring price for each plan. One advantage to many of these systems is that in addition to protecting your home from intruders, they are also helpful for automatically monitoring other features of your home, such as temperature, sprinkler systems, lighting, and more.